U9 Hockey Take Bronze Medal In Foremarke Hall Tournament
25 Jan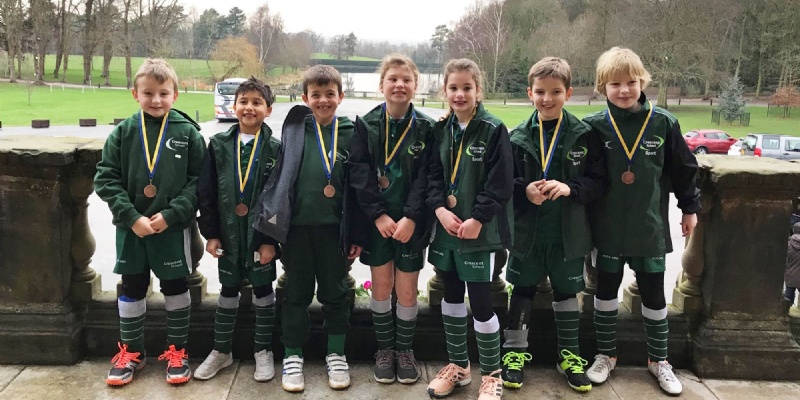 Crescent played in the Foremarke Hall U9s Hockey Tournament last Saturday 19 January. The team went in as defending champions. The standard of hockey was high, with the area's top club sides playing in the event, alongside the schools, so Crescent knew they needed to be at their best.
In their first match, Crescent played Belper Hockey Club and moved the ball around well. Isaac scored early on and the team held on for the win. Sutton Coldfield HC and Foremarke Hall A proved to be tougher matches but Crescent held their own and had good chances to score. Sachin made some super saves at the other end in his first match as goalkeeper.
In the end, Crescent narrowly lost out 0-1 and 1-2 respectively. Although, Joshua's goal in the Foremarke match was a superbly worked team goal. A draw in their last match saw Crescent finish in third place overall so the team was presented with the bronze medal.
Well done U9s.