U10 Netballers Come Close At ISA Regionals
07 Mar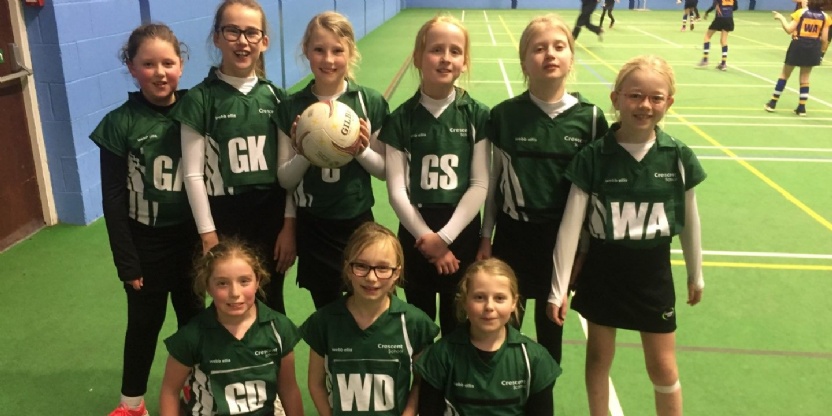 On Monday 4 March the U10 Netball team travelled to Stafford Prep to take part in the Midlands ISA Netball Tournament. As reigning U9 ISA Champions they felt the pressure to perform.
The 12 teams taking part were split across two pools. Crescent started the tournament successfully with a 4-0 win against Castle House. Their next game was against Dodderhill School, it proved a little more tricky, and a lot more physical, the girls worked hard and fought strongly but the match finished in a 5-4 loss. Heads held high, the team went on to win the remaining three games in the pool and earned themselves a place in the semi-finals.
8-0 Win V Salterford House
4-1 Win V Crackley Hall
2-0 Win V Stafford Prep
The weather took a dramatic turn for the worse in the final games of the pool round, with torrential rain and hail meaning the tournament had to be moved indoors for the semi finals. After a towelling off the girls went out to take on Grantham Prep in the semi finals. Fantastic marking and skilful movement of the ball up court made for a gripping and evenly matched game ending with extra time and then finally golden goal, unfortunately this did not go in our favour, and the match ended with a 2-1 loss. The play-offs then saw Crescent take on Dodderhill again, it was another very close match in which the game could have gone either way. Sadly Crescent were unable to make the most of their chances and the game finished with a final score of 2-1 to Dodderhill. Crescent finished in fourth place overall.
Head of Girls Games, Rachel McCollin, said, "A fantastic effort by all of the girls who were a delight to be with, they played extremely well and worked hard as a team, showing the School Promise at all times."