Two Swimmers Qualify For National Championships And Crescent School Is Third Overall
15 Oct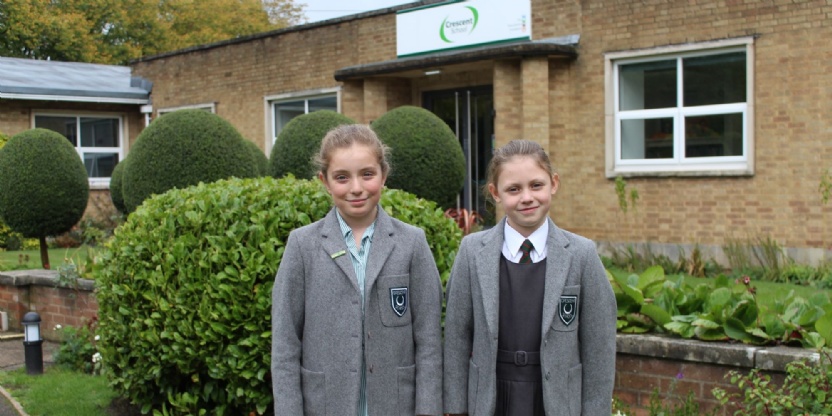 Crescent School was delighted to finish in third place overall at the Regional Independent School Association's Swimming Gala.
The event took place on Tuesday 8 October and a team of 24 swimmers from Years 4 to 6 travelled to Walsall Baths to compete against 24 schools from across the Midlands.
Many children put in fantastic performances and were proud to achieve personal bests with two Crescent School pupils finishing in first place and qualifying for the National Championships.
Crescent School's Head of PE, Matt Phillips, was delighted and commented, "There was a fabulous atmosphere poolside with the whole team willing each other on. There were some excellent swims, tight finishes and amazing times. The green cap of Crescent was constantly up with the leaders and lots of the children won their heats. That Crescent managed to get some top three finishes is amazing especially as most of our children do not swim for a club. The children well and truly rose to the challenge of our 'little school big ambitions' motto!"
Winning their events and qualifying for the Nationals were:
Sienna Moran 1st Year 6 Breaststroke
Stephanie Bolton 1st Year 4 Freestyle
Other commendable individual results included:
Eve Ferguson 3rd Year 5 Backstroke
Josh Gorbutt 3rd Year 6 Breaststroke
Marco Rodriguez-Hernandez 3rd Year 6 Butterfly
The Year 6 Boys Medley Relay team of George Bell, Josh Gorbutt, Ewan Pearce and Marco Rodriguez-Hernandez also swam strongly to finish in 2nd place.
The National Championships take place on Saturday 30 November at the London Aquatics Centre in the Queen Elizabeth Olympic Park. Sienna and Stephanie have been selected to represent the Midlands and we wish them both all the very best.