County Cricket Call Up For Amy
20 Nov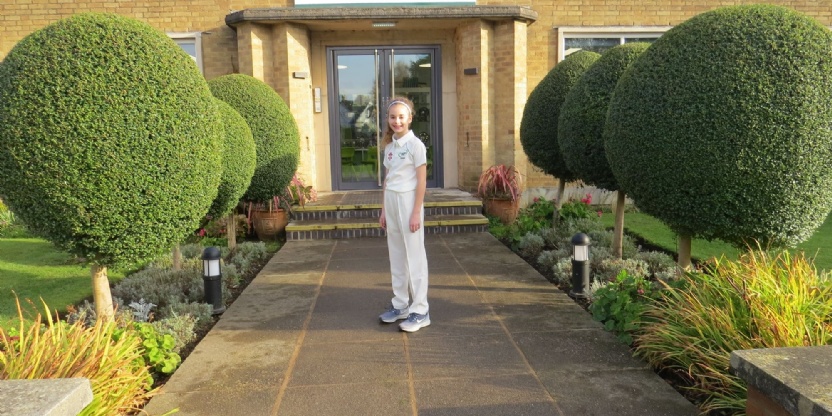 Amy Robinson has just been selected for the Warwickshire's Development of Excellence Cricket Squad for their U11 Girls.
Amy, who is in Year 5 at Crescent School, is only nine-years-old and has been playing cricket since she was six. She currently plays for Oakfield and Rowlands Cricket Club, in their U11 team.
Amy took part in a six-week trial with the Warwickshire coaches at Edgbaston during October and November where she showed her hardball batting, bowling and fielding skills. She will now train weekly at Edgbaston through the winter until March honing her cricket skills, with a view to being selected for the summer squad to play matches against other counties.
Amy is a key member of the school's U11 cricket team and was nominated for the county trials by Head of Sport, Matt Phillips. She is one of only 20 girls selected for the squad. Amy impressed the coaches with her all-round excellent play.
Head of Sport, Matt Phillips comments, "We are very proud of Amy, she is a talented and exciting cricketer and this is a great opportunity for her. We look forward to following her progress over the winter in the Development Squad."
Amy is thrilled, commenting, "I love playing cricket." And so she should be, as being selected for the Development Squad is a real achievement and a pathway onto the Regional and National Academy programmes.