Super Day In Stafford As U10s Come Third In ISA Netball Tournament
09 Mar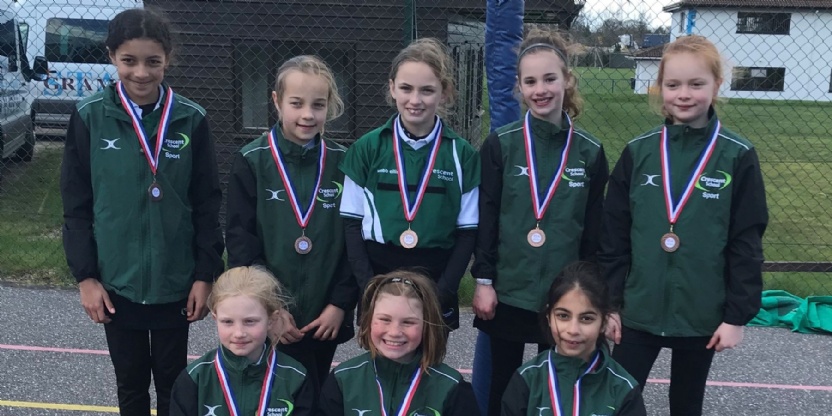 Crescent School's U10 Netball team took third place and the bronze medal in the ISA Netball Tournament.
A hungry Crescent team travelled to Stafford Prep School on Monday 2 March to compete in the Midlands ISA Netball Tournament. The girls started strong, displaying fantastic agility and strength on court, fabulous shooting and tight marking.
The team won their first four games comfortably, but it took them a while to change tactics when they came up against a very tall Twycross team. The change in tactics came to late to save the match and Twycross won the game, and went on to win the tournament.
Crescent's four first round wins qualified them for the play-offs and in the semi-finals they faced Crackley Hall. The match was end to end excitement, that sadly went in Crackley's favour this time. Crescent went through to the 3rd place play off against the hosts, Stafford Prep, where the girls showed the true meaning of the words grit and determination. After finishing the first half 4-0 down they kept their heads, stayed composed and came back for a 5-4 win and claimed 3rd place.
Head of Girls Games, Rachel McCollin, was delighted, "It was absolutely awesome work from all girls. They really deserved their bronze medal."