What A Lovely Lively Ladybird Spectacle Pre Prep Put On
27 Mar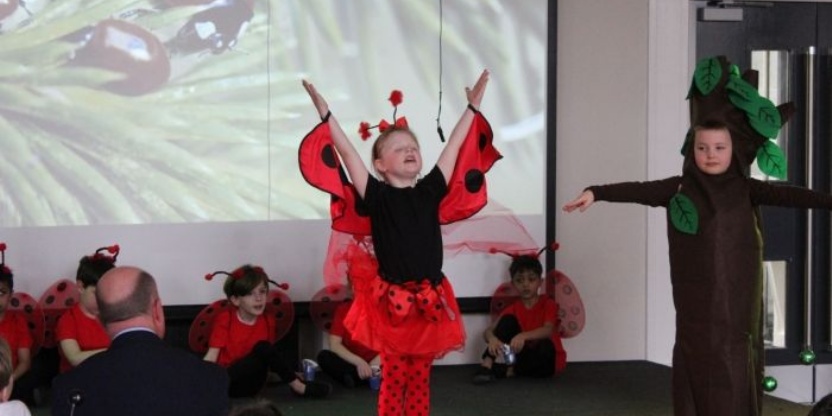 The Pre-Prep children together with youngsters from Pathfinders Nursery were excited to perform their Open Morning production, The Selfish Ladybird, in front of a proper audience of the older school children and staff on Tuesday 17 March.
A lot of hard work had gone into the rehearsals, learning the songs, memorising lines, sorting out costumes, scenery and planning the production, so it was lovely that we could all enjoy the lively ladybird spectacle it proved to be. Telling the story of Lucinda and her search for advice about sharing and friendship, it showcased the wonderful talents, confidence and stage presence of Crescent School's youngest pupils.
After all the hard work, the school was delighted the FoC were able to film the performance, so that the performance could be shared with parents. It was a really fabulous story full of plenty of terrific songs, so we hope you all enjoyed flitting and hovering along.
Well done Pre-Prep, you were all amazing and really rose to the occasion and you all looked lovely in your insect costumes.