Pupils Empowered By Learning Mentoring Meetings
28 Sep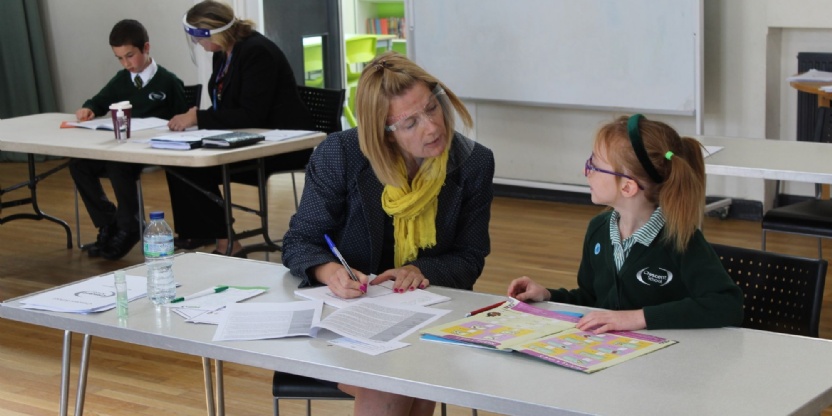 On Friday 25 September pupils had their first 'Learning Mentoring Meetings' and they were very successful. This year the Crescent School has a whole school target: 'To embed self-regulation to achieve high performance' and the Learning Mentoring Meetings were an important first step for the children towards this goal.
The pupils each met with a member of staff to discuss their work, they helped the children reflect on their books, feedback and comments and their last report targets and encouraged them to choose and agree the academic targets they want to work on this year in school. Together they then recorded the targets on a postcard, to help remind pupils and to allow them to share their targets with you.
This powerful initiative gives responsibility for learning to the children, and all pupils from Year 1 up to Year 6 took part. Staff did not tell pupils what targets to choose.
The children were all excited by the opportunity and we hope it will motivate their learning as they strive to achieve their own set goals. We look forward to reviewing the targets over the coming year.
Thank you to everyone for participating so enthusiastically and to our Year 6s for their sterling organisation of the day.