Mr Thackway's Bird Drawing Competition
29 Jan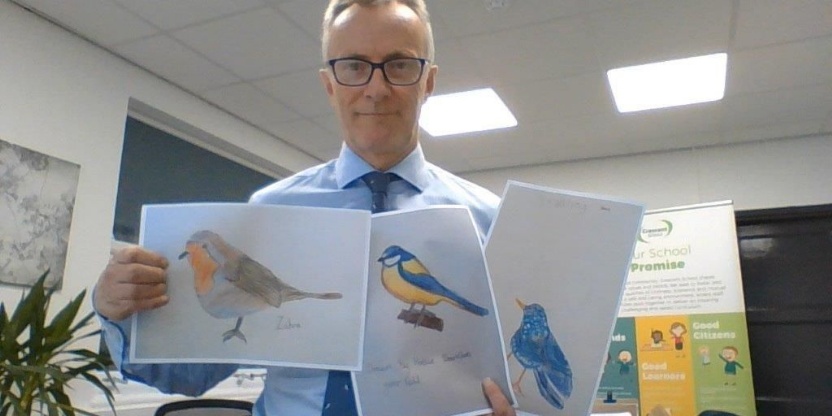 A huge well done to all the children that took part in the Headmaster's drawing competition. We have really enjoyed seeing all the paintings and drawings coming in.
The pictures featured all sorts of different birds, from Kingfishers to Buzzards to Blue Tits. The children's attention to detail was remarkable with great observational skills and creativity on show. It was wonderful to see so many of them having a go, believing in themselves and doing their best. They have been an inspiration for us all.
It was a difficult decision choosing the winners but after considering all the entries carefully, the prize for the best bird pictures went to:
Pre-Prep - Nora
Years 3&4 - Zahra
Years 5&6 - Hattie
Congratulations to Nora, Zahra and Hattie and also to everyone who took part in the competition, your pictures really impressed us all.
You can see all the children's amazing artwork introduced by Mr Thackway in a short video here: https://vimeo.com/505626608/c8df546a40