Easter Bonnet Parade
29 Mar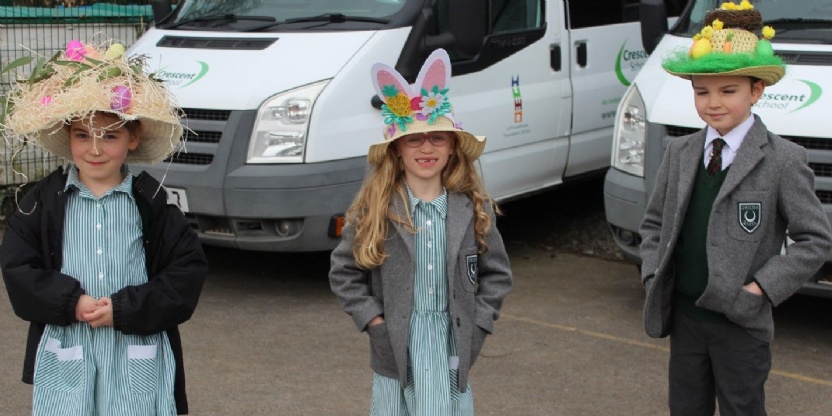 Crescent School assembled out on the playground first thing this morning for a delightful Easter Bonnet Parade.
The children's bright and colourful bonnets were of all shapes and sizes, but they were accompanied by plenty of proud smiles on their slightly breezy parade.
What a fun creative competition organised by the Friends of Crescent that made for such a lovely start to the day. It was clear that a lot of time and effort had gone into making all the beautiful bonnets.
What with the daffodils all out, the clocks sprung forward and now our Easter Bonnet Parade it really does feel like Spring is here!
A huge well done everyone. Make sure to take a look at all the photos in the Courier tomorrow!