Reception's Interactive Arctic Adventure
24 Jan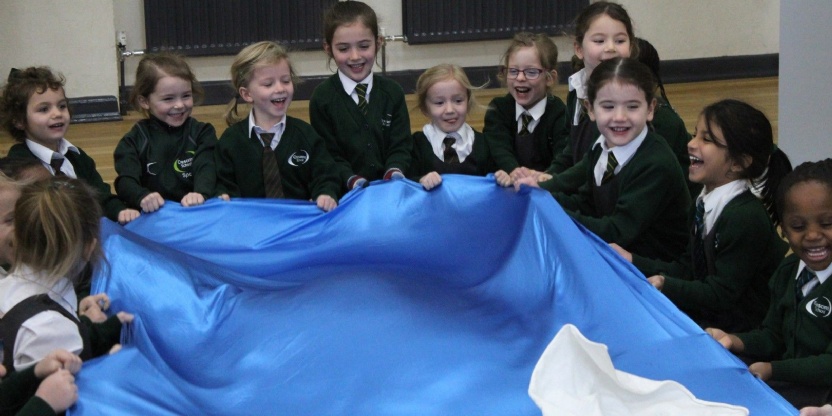 Reception enjoyed an amazing, interactive, arctic adventure on Friday 21 January, exploring the polar regions, with a little help from the Freshwater Theatre Company.
The class has been studying the topic 'Hot and Cold' working with the text Lost And Found and learning about the polar regions. Workshop facilitator, Debra Meftah, used drama, role play and storytelling to help bring their polar 'world around them' studies to life.
The children took a memorable and engaging trip to the Arctic and Antarctic and back, meeting penguins, seals and polar bears along the way. They collected story clues and, with the help of Big Bird, created a delightful polar story together at the end.
Reception teachers, Mrs Emery and Mrs Pullen, said, "The children were captivated, they clearly all enjoyed the session, and it was great reinforcement for their learning in class. They enjoyed the hunt for the story clues and creating their own story. It was an excellent and engaging session."
Well done to Reception, you were all amazing arctic explorers!