St Andrew's Crowned Champions Of The Inter-House Geography Quiz
18 May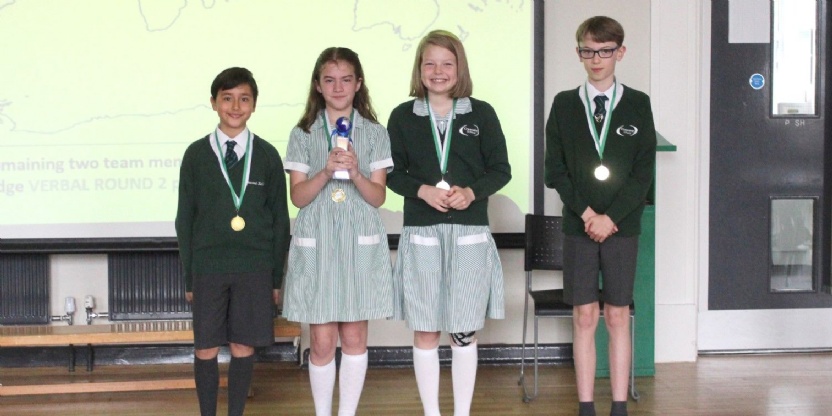 Crescent School's annual Inter-House Geography quiz took place this week, on Tuesday 10 May, and as always it was a hotly contested affair.
Pupils in Year 6 have been working hard all year learning the mountains, seas, rivers, countries and capitals of the world. In their lessons they have participated in regular quizzes with the highest scorers earning themselves the right to represent their House in the final. The quiz took place in the school hall with the added pressure of an audience of pupils from the upper school.
It was a closely fought competition with the three Houses neck and neck throughout and hardly a mark dropped between them. Not many Year 6 children across the country can locate St George's Channel or the River Danube and Elbe on a map, or name the capital of Ecuador, but Crescent's did with some ease. Their geography knowledge was just incredible.
In the end it was St Andrew's House that were delighted to be crowned champions, a victory that was all the sweeter as it was the first time the blues have lifted the trophy.
Many congratulations to all who took part; competitors, scorers, and adjudicators, it was a super event, and the best of luck to Year 5 when your turn comes around next year!