Crescent Celebrated The Platinum Jubilee
14 Jun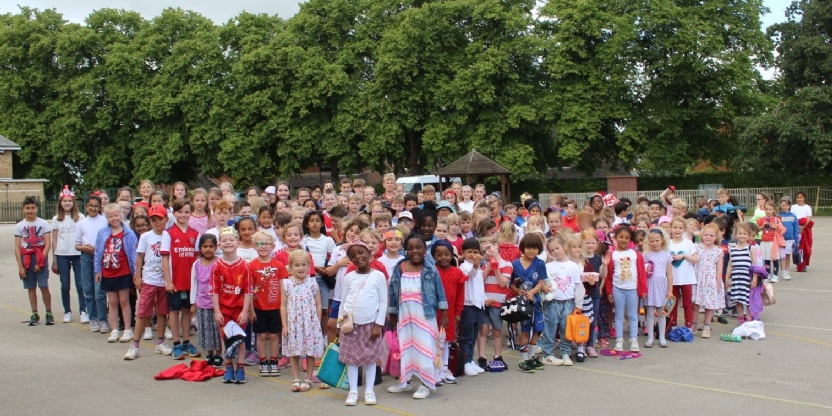 The Crescent School njoyed a special day of celebrations for the Queen's Platinum Jubilee. The off-timetable event saw the whole school take part in a raft of educational, fun activities in honour of the Queen's 70-year reign.
Staff and children came to school in red, white and blue and the day began with a special assembly reflecting on the special role of the Queen and her 70 years of bringing people together. It included a jubilant rendition of Our Queen, the Platinum Jubilee song for schools.
During the day, every year group learned about the history of the Queen and the amazing British institution of the Royals. The jubilee theme weaved its way through the children's lessons. There were jubilee maths mysteries, royal biographies, orb and sceptre art, celebration cards, fingerprint flags, royal programming challenges, Spanish paper chains, jubilee royal stamps, royal music, crown biscuits, tube soldiers, spoon queens, crowns and even scones baked for the Queen's high tea.
At lunchtime, pupils enjoyed a special 'fish and chips' Friday picnic on the fields in glorious sunshine, rounded off with a special celebratory cake.
History lead, Mrs Yates, commented, "All involved have had a memorable day. It was wonderful to see the whole community coming together to mark the Platinum Jubilee and to see the children enjoying learning about the Queen's reign."
Every child was also presented with a commemorative badge and Platinum Jubilee coin (part funded by the Friends of Crescent) to take home.
We offered our congratulations to Her Majesty and to everyone who participated so enthusiastically in the day.