Everyone Enjoyed Pre Prep Sports Day
24 Jun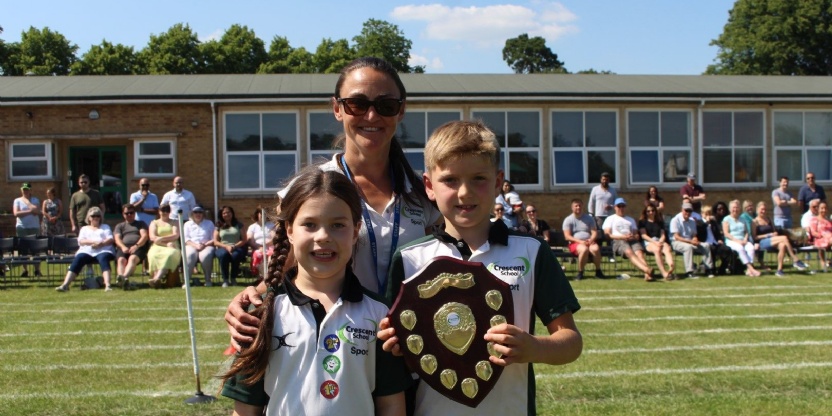 What a fantastic afternoon for our Pre-Prep Sports Day. The children really enjoyed sprinting, jumping and throwing their way through all the fun.
Their challenges included running races, egg and spoon, javelin, the bean bag throw, the jump and of course as a finale the shuttle relay race. Each event enabled them to compete to earn points for their house and everyone tried their hardest to do their very best.
Head of Sport, Mrs McCollin, said, "What a great afternoon of sport. Our races and challenges allowed everyone to enjoy having a go in a supportive and encouraging environment. It was wonderful to see the children having so much fun."
After all the points had been totted up the results were announced. In first place came Red House with 68 points, just behind were the Yellows with 65 points and in third place were Blue House with 56 points.
A huge well done to all the children and thank you to Princethorpe's Lower Sixth, the KS1 and Sports staff, who organised the event for everyone.