Year 2 Performed A Christmas Cracker
19 Dec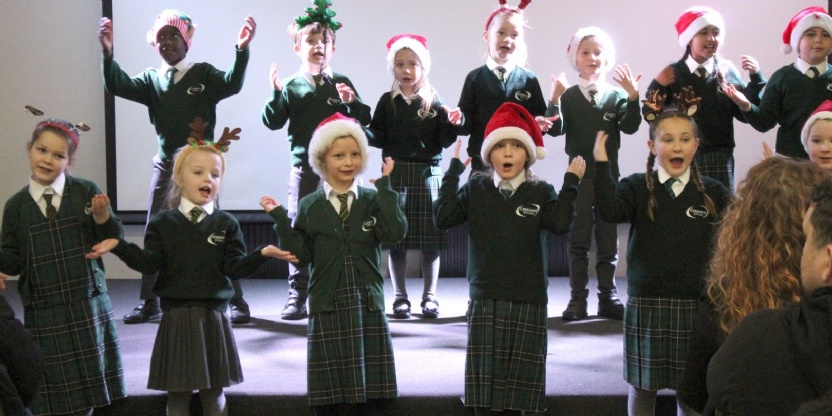 Year 2 shone brightly on the stage on Monday 12 December in a school hall full of parents and families who had gathered excitedly to enjoy a celebration of festive songs, music and poetry.
A Christmas Cracker showcased the skills and talents our some of our youngest pupils providing a really valuable experience for them all.
The performance opened with two songs sang gustily Ho Ho Ho and Ring Out. It then featured a series of poems performed by the children, some individually some in groups. Year 2 Mini Brass took to the stage and made us chuckle with their rendition of Jingle Bells on the hose-a-phones. More poems and songs followed, including I Will Rejoice and the much-loved tale 'Twas The Night Before Christmas before a fantastic finish with two more jolly songs Mince Pies and Where's Rudolph?
Our enormous thanks and congratulations go to all our accomplished performers who took to the stage in front of their proud parents, and of course to Miss Bowdige and Mrs Barnes and all their teachers who helped them achieve so much.