Crescent's Fastest Fingers Take On Foundation Typing Challenge
13 Feb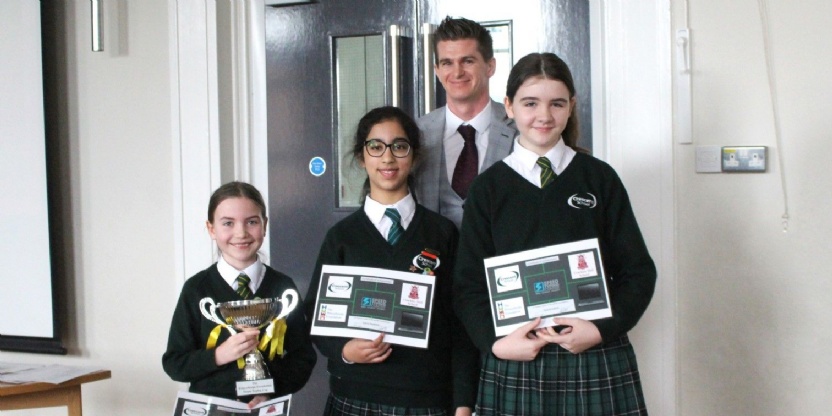 Crescent's fingers have been flying across the keyboards over the last week as the children have battled it out in the Foundation's inaugural Typing Challenge.
The competition involved the children in Years 3 to 6 from Crescent School and Crackley Hall School going head to head in a speed challenge during their Computing lesson. They carried out several '5-Minute Typing Challenges' designed to measure just how much they were able to type in five minutes. The challenge tested their typing speed in WPM (words per minute) and also their typing accuracy.
Crescent School was delighted to be crowned champions in the overall competition, winning hands down with an amazing average pupil score of 10 words per minute faster than their Crackley counterparts, all that pre-competition practice standing them in very good stead.
St David's House took the in school House competition, a long way ahead of St George's and St Andrew's.
In the unofficial staff competition there was only ever going to be one winner, as anyone who has seen her typing can attest to, Mrs Clarke has fingers so fleet they are almost a blur. Her score of 79 words per minute was applauded by all.
The school's speediest typists were heartily congratulated, a huge well done to Year 5 Grace who scored 48 wpm, and was the Foundation's overall winner, Year 6 Zahra who finished second with a score of 46 wpm and Year 6 Zara who was third with 43 wpm.
Typing is an essential life skill today as we interact with the online world and speed competitions have seen a resurgence in popularity. The world record is currently 216 wpm so our youngsters need to keep practising as they have a little way to go yet!