British Science Week Proves An Inspiration For Us All
21 Mar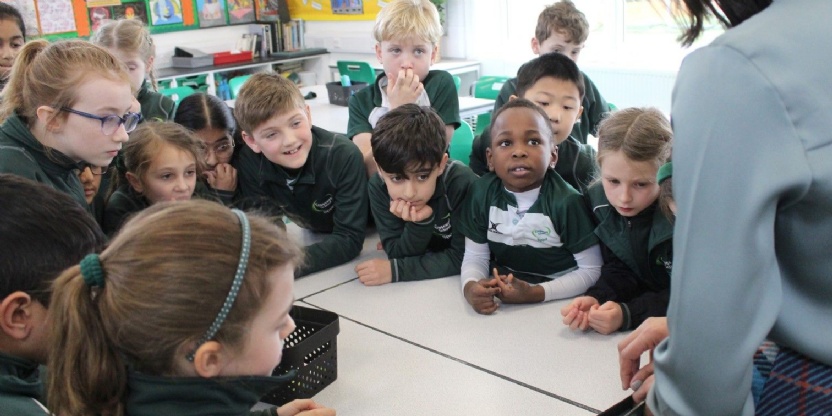 Crescent School took part in British Science Week, a national celebration of Science run by the British Science Association.
Crescent School was delighted to welcome parents into school to share their experiences of working in 'science' careers. Pupils across the school from Year 1 up to Year 6 found out just how important science is to society today. Hearing directly from those working in medical fields, through research, engineering and on to design and production, inspired them all while developing their understanding of science connections to our world today.
We started the week with a special assembly and were delighted to welcome Mr Poulton and Dr Rossouw, who spoke to the children about their work. As a Mechanical Engineer, Mr Poulton spoke about how his love of taking things apart and putting them back together helps him to solve problems in his work while, Biochemist, Dr Rossouw explained how chemical elements are the building blocks of the world and how she uses chemistry to keep water clean.
We are immensely grateful to all the parents who volunteered to talk to the children over the week. It was incredible to see the children's enthusiasm and engagement with their speakers and we hope you weren't all too overwhelmed by all their fantastic questions.