Year 4 Are Fascinated By Life In Malawi
22 Mar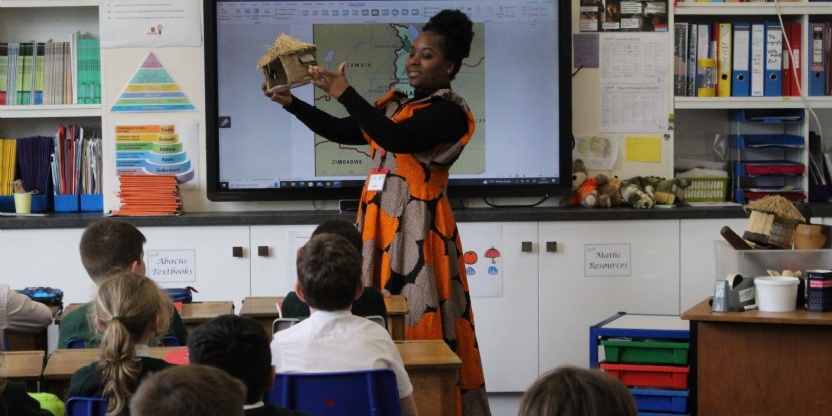 Year 4 welcomed Eve Hamuza into school on Wednesday 22 March. Eve, who grew up in Malawi, visited the school to talk to the children about life in her country and in the village of Bwengu in particular.
Her visit was organised by Ms Forth to support the class's Geography topic this term.
Every year the Year 4s study Bwengu as a less economically developed area, comparing and contrasting it to their local town of Rugby. Eve's visit helps bring the topic to life. She brought with her a large bag full of models and artefacts for the children to examine and was greeted with much enthusiasm and excitement. She talked animatedly about life in Malawi, explaining to the children about the houses rural people live in, the food they eat and the daily challenges they face. Eve had several different scale models of houses. Also in her bag were bowls, cups and scoops all ingeniously created from local fruits and trees. She had intricately carved mortars and pestles that are commonly used to make flour and her treasure trove included an example of a Malawian drum and a very popular local game played with a board and beans.
It was a very interesting session, the children were fascinated and couldn't wait to examine Eve's artefacts. They asked lots of intelligent questions and were interested to discover the similarities and differences between the two areas.
Thanks go to Eve for coming to talk to the children, it was an engrossing afternoon for all.