New Play Panels Installed In Cosy Corner
10 May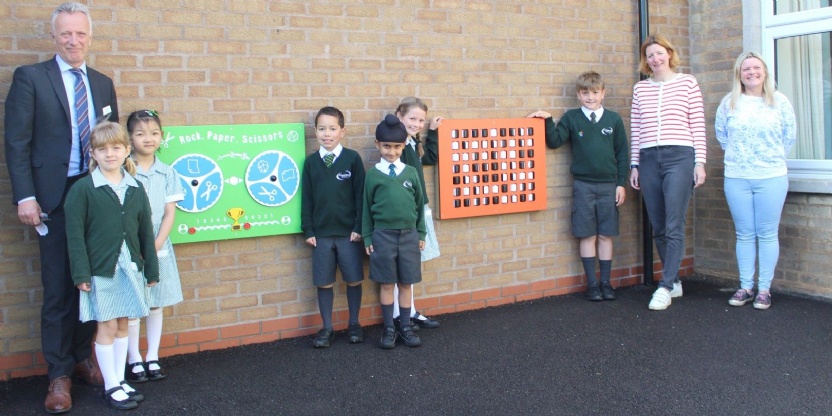 Fantastic new play panels have been installed in the Cosy Corner in the school playground thanks to sterling fundraising by Crescent's amazing Friends of Crescent (FoC).
The vibrant, interactive, educational panels provide pupils with even more fun, new equipment to play with at break and lunch times.
The panels have proved an instant hit with the children who have been queuing up to have a go at games such as 'pairs', 'rock, paper scissors', and a 'puzzle maze'. The new additions offering sensory development as well as social development opportunities with their hands on activities.
The new playground equipment was fully funded by the FoC through school discos, the parent quiz night and the Christmas bazaar.
FoC Chair, Inez de Koning, and FoC Secretary, Laura O'Connell, met with Headmaster, Joe Thackway, on Wednesday morning to see the new panels in place and just how successful the play panels are proving to be.
Inez de Koning said: "The FoC were delighted to fund the new playground panels and support the school in its project to develop the playground quiet area. It is lovely to see the children engaging with them so well."
Joe Thackway, Headmaster, added: "Many thanks to the FoC for funding the new panels. They are a great addition to our Cosy Corner and proving popular with all ages."