Cosy Corner Officially Opened At Crescent School
21 Jun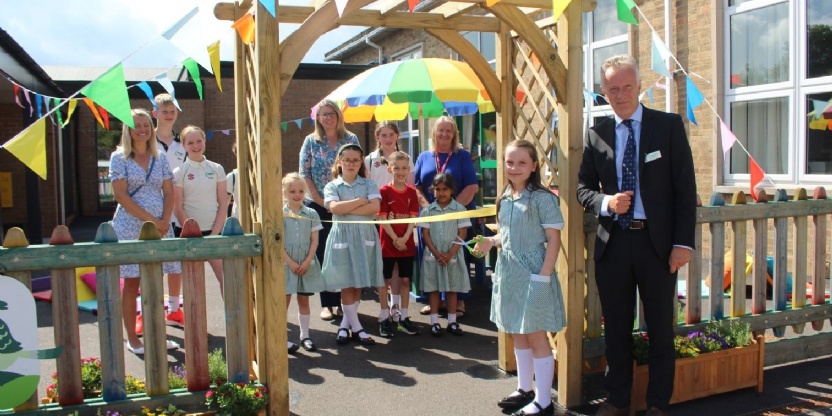 Crescent School gathered at the end of break on Wednesday 21 June for the official opening of the Cosy Corner.
The Cosy Corner has been in use for several weeks now and pupils are loving using the new area and its equipment. It provides a quiet space where pupils can be calm together, enjoy relaxing or reading or just take time out from the hustle and bustle of the main playground.
Headmaster, Joe Thackway, began by thanking those who had contributed to the new area. They included Year 6, Charlie, who had raised an amazing £500 by running a mile a day for 26.2 days (the equivalent of a marathon) to fund the soft play equipment. He thanked the Friends of Crescent who had provided the wall mounted Play Panels in the Cosy Corner and the Wellbeing team for all their help in developing the area. Year 5 pupil Maggie, who had won the competition to name the quiet area, with her super suggestion the 'Cosy Corner', then cut the ribbon to declare the Cosy Corner officially open.
The school was delighted to welcome Mrs Millward and Mrs Cooper as special guests for the official opening. They are pictured here with Maggie and Crescent's Wellbeing team at the entrance to the Cosy Corner.
Mr Thackway, said, "The children are really enjoying the Cosy Corner, it is already a popular playground spot. Our dedicated quiet area will allow pupils to socialise, build friendships, relax, read or simply have time to think. I know the Cosy Corner will benefit the children for years to come."