Friends of Crescent (FoC)
The FoC committee comprises of parent and grandparent volunteers from each school year and representatives from the teaching staff. We meet every half term to discuss our planned events and initiatives for the school. Anyone is welcome to join us with your child being able to attend after school free during this time.

We organise social and fundraising events for both children and parents. Funds raised go towards items used by the whole school. We also run 'Market Day' cake/sweet sales for each school year, with funds raised spent on items the children choose.

Finally, we offer an opportunity to purchase second hand uniform at very reduced prices.


The FoC organise events and activities such as:
Children's Film Nights
Adult Quiz Nights
Christmas cards and crafts
Christmas Bazaar
Adult Christmas Party
Mother's Day crafts
Father's Day crafts
Filming all the school
Productions e.g. Nativity
Plays e.g. Year 6 production
Children's Disco
Summer Fête
Market Days for every year
Sponsored events in aid of the School chosen charity
Further details of all our planned events can be found at: www.facebook.com/groups/friendsofcrescent

---
Crescent Adventure Fundraiser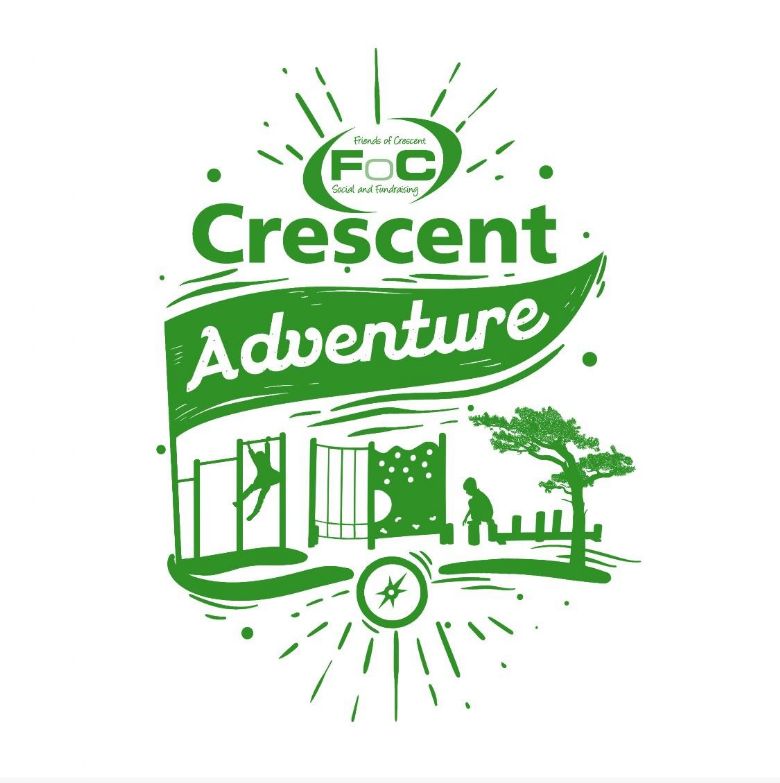 Friends of Crescent is hugely excited to announce the launch of Crescent Adventure - a new activity trail that will create an exploratory, fun and engaging physical play area within the school grounds.
Crescent Adventure will provide a safe outdoor play area with a wide range of outdoor equipment designed to engage and challenge children physically. It will help to develop children's confidence in movement and support better peer relationships while developing a lifelong passion for physical activity.
Our aim is to install Crescent Adventure in 2022. To make this happen we are looking to raise £17,000 through a range of special fundraising activities. These will run alongside our usual events such as bake sales, movie nights, second-hand uniform and the Christmas Bazaar.
Click here to watch our short video which outlines the plans
In the meantime, if you would like to donate there are two great ways to do so:
Making donations through the usual FoC Bank account with the reference CresAdv (Account Name: Friends of Crescent - Sort Code: 30-97-17 - Account Number: 01174774)

Doing your online shopping through the Easyfundraising App!
The App is a great and easy way to raise money for the school with minimum effort. It includes a huge range of well-known brands including Amazon, Marks & Spencer and John Lewis – all of which are handy for uniform shopping!
Click here to find out more

By donating pre-loved school uniform
We look forward to sharing more about our plans for Crescent Adventure in the coming months and thank you for your support!
How much we have raised so far...