Crescent School Raises £730.87 For Children's Air Ambulance
08 Jan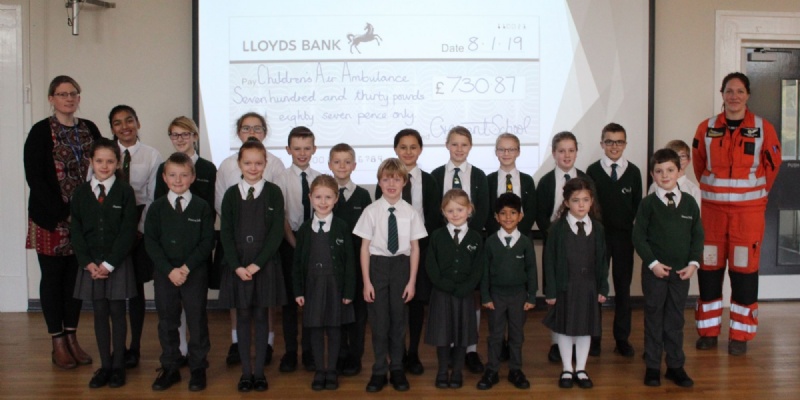 On Tuesday 8 January pupils at Crescent School presented £730.87 to the Air Ambulance Service.
The children have been busy fundraising for the national Children's Air Ambulance since the beginning of the school year. They ran a 'name the teddy' competition, held a yellow Air Ambulance non-uniform day, a Christmas jumper day and organised collections both in school and at the school's Carol Service.
The children were delighted to welcome Air Ambulance representative Dr Caroline Leech, one of the Air Ambulance doctors, into the school for a special assembly.
Caroline, who also works as an A&E doctor at the University Hospital Coventry & Warwickshire, spoke to the children about the Air Ambulance Service and the work of the national Children's Air Ambulance. She then showed everyone three key medical skills, how to read a radial pulse, check pupil reactivity and how to use a pulse oximeter to check a person's heart rate and blood oxygen levels. The pupils really enjoyed meeting Caroline and hearing about the essential work the Air Ambulance Service does.
On behalf of the School Council teacher, Sam Stapleton, revealed how much money all their fundraising efforts had raised, an impressive total of £730.87, which was then presented to the Air Ambulance Service.
Thanking the children Dr Caroline Leech said, "This money will help buy specialist medical equipment and support running costs."