Internet Safety Day Full Of Top Tips And Informative Advice
18 Jan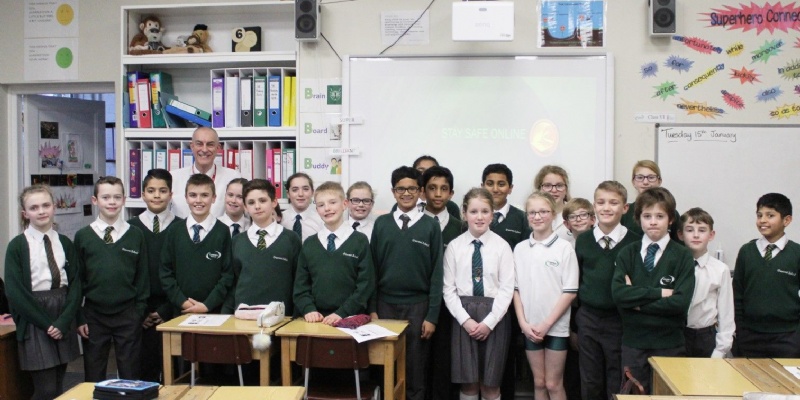 Tuesday 15 January was Internet Safety Day at the Crescent School. Pupils, staff and parents participated in informative workshops that explored the important topic in age appropriate ways.
The day was facilitated by internet safety expert Paul Hay from PCLS Training, who has worked with all of the Foundation's schools, and it reinforced the school's regular classroom learning.
Years 1 to 4 started the day with a special assembly that was then followed up with individual class visits. Paul spoke to them about the basic rules for internet safety, tailored to the software and devices they might regularly use. Reception had their own special storybook session.
Years 5 and 6 took part in an internet safety lesson. Their session began by exploring how the children used the internet, games and apps and particularly how they used social media. They discussed how social media works and participated in a class role-play to reinforce key learning points. Paul also shared his five top tips for internet safety: Know your friends, never arrange to meet somebody in real life without taking an adult with you, ensure your user settings are kept private, never post pictures you wouldn't want everybody to see and if you are worried tell a grown up you trust.
In the evening the school hosted a dedicated parents internet safety session that over 70 parents attended.
All in all it was an informative and successful Internet Safety Day. Further internet safety information and links can be found at www.pclstraining.com/links or parents with specific questions are welcome to contact Paul directly on paul.hay@pclstraining.com