Crescent's Class I 'Do Like To Be Beside The Seaside'
01 Oct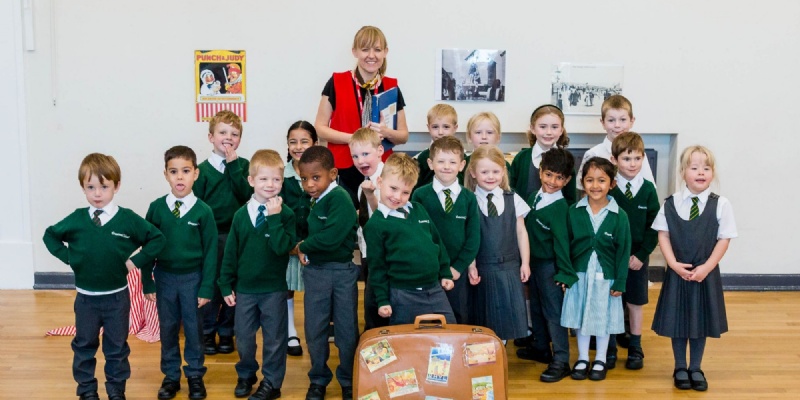 The Michaelmas Term is well underway but Class I are holding on to their memories of summer by exploring the super salty topic of seaside holidays. On Wednesday 26 September they took a special trip to the seaside thanks to the fabulous Freshwater Theatre Company.
The class has been studying seaside holidays using the topic to develop their knowledge of the past and appreciation of the differences in the present. Freshwater Theatre came into school to bring their studies to life in a participative drama workshop. The children had a memorable and engaging trip through seaside holidays from the Edwardian era through to the modern day. They explored how holidays and pastimes have changed over the past century in a lively session packed full of seaside fun.
The drama workshop looked at the differences in transport, clothing, entertainment, the food eaten, sun protection, how memories were recorded and even changes in attitudes.
During the day the children also explored seaside music, created sand art projects, studied and sorted seaside pictures and produced posters on their learning. The special day was finished off with a very enjoyable traditional Punch and Judy show.
Class I teacher, Mrs Emery, commented, "The children have really enjoyed today, they had a bucketful of fun and learnt lots about seaside holidays in the past. They developed their historical skills, their knowledge of the changes that have happened during the last century and they were all able to share the new information they had learned from the day."
Well done Class I you clearly all do like to be beside the seaside!