Participatory Theatre Proves A Real Hit At The Crescent School
17 Oct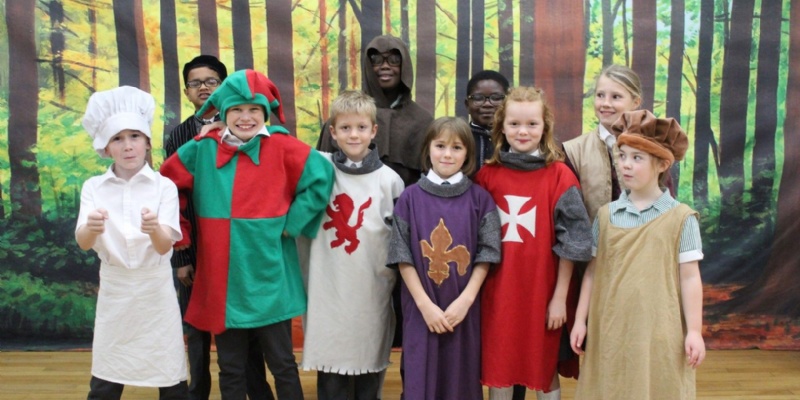 Image Musical Theatre visited the Crescent School on Tuesday 16 October to stage a production of the exciting tale of Robin Hood. The children got to join in with the super story-telling session and clearly all enjoyed the show.
Image Musical Theatre is a company that performs participatory theatre to primary school audiences. They believe that bringing a story to life engages children and helps encourage them to read.
The actors, Will, Matt and Clarissa, began by selecting ten children who would take part in the show. They then worked with the audience teaching them a series of songs, hand actions and responses to accompany the tale.
After a short break to allow the players to get into their costumes the production started. It was an excellent performance full of comedy and wit and the children sat focussed and fully engaged. The theatre company cleverly brought the classic tale to life and the children really enjoyed 'booing' the villain, cheering for the 'hero' and singing all the songs. Well done to Crescent's budding actors who delivered their lines with aplomb.
It was another great morning of lovely learning and fantastic fun.