Princethorpe's Year 7s Share Top Tips For Transition
26 Nov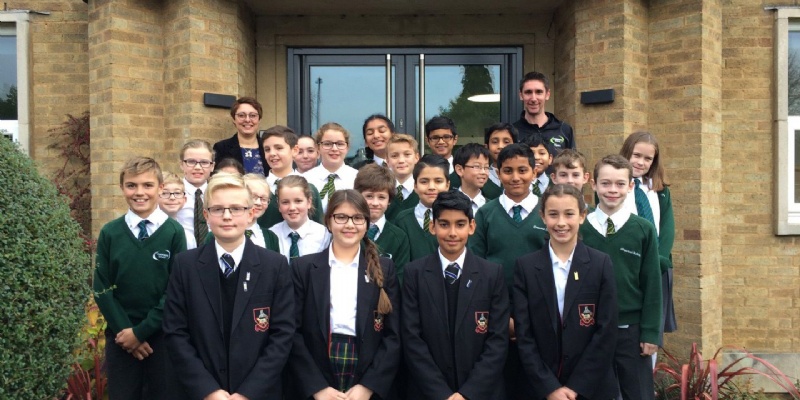 Four of our Year 7 pupils returned to their former junior school, the Crescent, on Wednesday 21 November to share their top tips for transition to secondary school. Organised by Sue Harris, Princethorpe's Head of Transition, the four pupils, Olivia Sarkies, Robyn Shaw, Roman Thearia and Gabriel White gave a short presentation to their former schoolmates and then hosted an informal question and answer session.
They talked about the essentials of life as a Year 7, like getting the bus and arriving at school; the different lessons, teachers and subjects; tutor time and houses; moving around school; getting organised, homework and homework diaries; sports and sporting clubs and co-curricular activities and trips. They painted a vivid picture of life as a new Year 7 and were quick to reassure everyone that the move had been easy.
Talking to the Year 7 pupils allowed the Year 6 pupils to hear first-hand about the move to secondary school and will, we hope, have helped to allay any fears. Mrs Harris and her team of new Old Crescentians were quick to explain that although the move into Year 7 can be daunting it is also very exciting.
Mrs Harris said, "I was very proud of our pupils; they spoke extremely confidently and engaged really well with their old friends at the Crescent School. Transition on to secondary school can often be a worrying time and Princethorpe College works hard to make the transition as smooth and stress-free as possible."