Nursery And Reception Children Show That Christmas Counts
11 Dec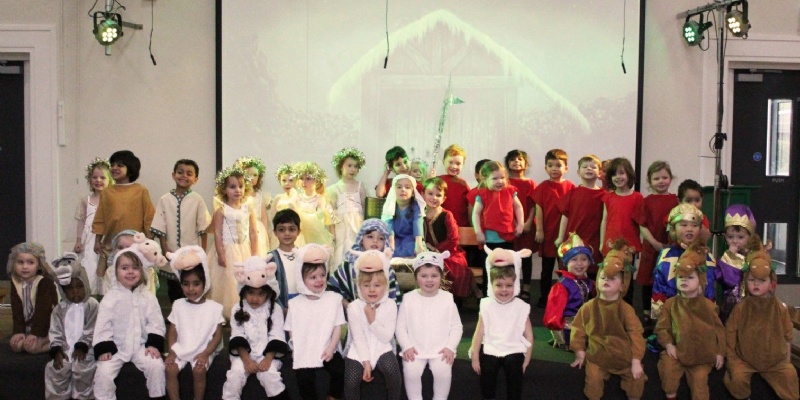 Families and friends counted their blessings last Monday 10 December when Pathfinders Nursery and Crescent Reception children performed a charming nativity, Christmas Counts.
On the first Christmas night in Bethlehem, a group of census-takers are carrying out Caesar's urgent decree that everyone in his empire should be counted. They diligently go about counting the people of Bethlehem, the sheep and the shepherds, the wise men and their camels and even the host of angels. When they reach the stable and meet Mary, Joseph and a very special baby they realise that Jesus being born shows just how much God cares and how Christmas counts for everyone.
Ably supported by Year 6 narrators, Lily Emery and Sam Stevens, the simple story was told beautifully with each child carefully enunciating their individual lines clearly. Together our youngest children sang delightfully crowd-pleasing tunes such as Counting For Caesar, How Many People Are In This Inn, Counting Sheep, One, Two, Three Camels and Christmas Counts For Everyone.
A lot of hard work had gone into the rehearsals, learning the songs, memorising lines, sourcing costumes, scenery and planning the production and what a marvellous masterpiece it was.
Reception Teacher, Mrs Claire Pullen commented, "The nativity went very, very well indeed. We are so proud of all our children, it was wonderful to see how much they had gained in confidence and how much they enjoyed being together on stage, they were all amazing!"