The Inn-spectors Are In Town For Key Stage 1's Nativity
17 Dec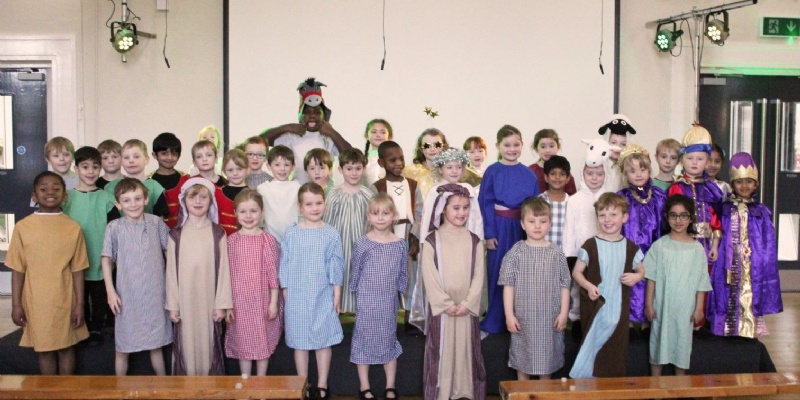 Crescent School's Key Stage 1 Nativity took place on Thursday 13 December and parents and grandparents were treated to a thoroughly entertaining performance. The production took place in a jam-packed school hall and told the story of the Inn-spectors visit to Bethlehem.
Sent out to make sure all accommodation is in tip-top condition for the all-important census, the Inn-spectors are horrified to discover that at one of the inns visitors are staying in a stable, and that worse still, a baby has been born amongst the hay and the animals! They declare that this simply will not do!
However, as Mary and Joseph tell their story, the Inn-spectors realise that this is no ordinary baby and their worries slowly start to fade away. It doesn't take long for the Inn-spectors to be convinced that the stable is fit for a King!
The joyful production featured plenty of super song and dance routines sung enthusiastically by the children, including catchy numbers such as Ooh, Ooh, Singing The Blues, When You're A Star and Fit For A King!
It was a smashing nativity performed with energy and enthusiasm and plenty of wit. Well done to all the children involved, your confident performance really deserved the audience's rapturous applause. Huge thanks also to all of the staff who have worked so hard to pull the performance together.