U11 Girls Play Well at ISA Regional Netball
28 Feb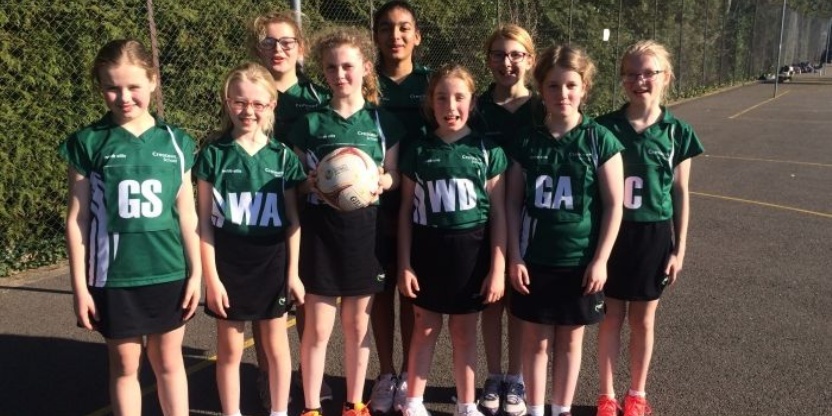 On Tuesday 26 February the U11 Girls netball team travelled to Malvern St James to take part in the Midlands ISA Netball Tournament. The beautiful setting and uncharacteristic warm sunshine helped to make for a truly wonderful day.
It was a jam packed day of netball with 18 schools in attendance, so the girls knew that they had a tough schedule ahead. Split into two pools of nine teams each started with a round robin tournament within the pool producing some fantastic netball and amazing team work throughout the court. Solid defence from Captain Lucy, Maya and Lily made scoring difficult for our opponents whilst slick centre court play from Olivia, Cara, Amelie and Sienna moved the ball nicely down into our attacking circle for some super shots from Rebecca and Mia. Unfortunately the girls narrowly missed out in a place in the playoffs finishing 3rd within the pool and 5th overall in the competition.
However that was still a fantastic achievement.
Results:
Game 1 Old Vic 0-4 Loss
Game 2 Ruckleigh 3-2 Win
Game 3 Grantham Prep 9-1 Loss
Game 4 Newbridge 3-1 Win
Game 5 Edenhurst 1-0 Win
Game 6 Bedstone 3-1 Win
Game 7 Dodderhill 1-0 Win
Game 8 Tettenhall 3-0 Win
The girls were an absolute pleasure to take out for the day and a credit to the school. They showed exceptional team spirit, working hard to support each other in celebration and disappointment. Well done to all.