Year 5 Enjoy Learning Japanese
24 May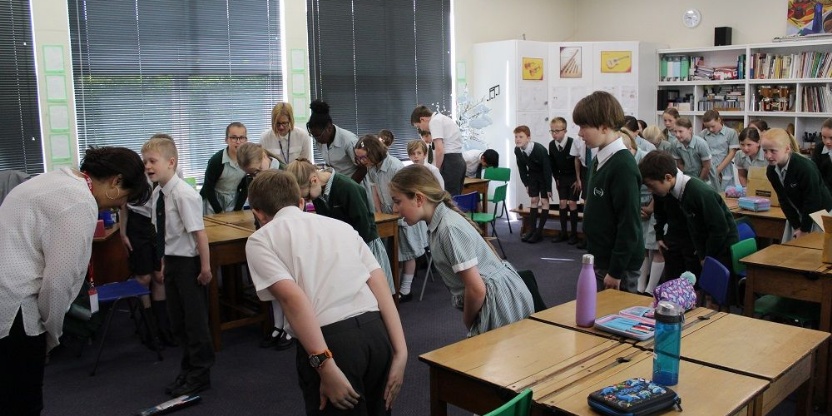 Year 5 have been studying Michael Morpurgo's novel Kensuke's Kingdom and to mark the end of the topic they welcomed Mrs Knott (Milly's Mum) into school to talk about all things Japanese.
Having lived in Japan for many years, she was able to give the children a fascinating insight into a culture that has remarkable similarities to our own.
The classes began by learning how to greet a teacher 'Ohayō gozaimasu sensei' and then explored just how many Japanese words they already knew – Sushi, Samurai and Pokémon to name but a few.
They found out that Japan is in Asia, is of a similar land mass to the United Kingdom, but has a greater population. They learnt about the culture and how Japanese people have an animistic approach, which leads them to respect and show gratitude for everything. Mrs Knott even taught the children how to bow properly and then how to count in Japanese.
In a break out session the children worked in small groups using abacuses to solve number problems, playing bean games with chopsticks and even looking at different sorts of Japanese food.
Deputy Head, Bryony Forth, commented, "It was all incredibly engaging and had the children and teachers captivated. Huge thanks to Mrs Knott for coming into school and running such an interesting and informative lesson."