Daniel And Josephine Are Step Into The NHS Regional Winners
02 Jul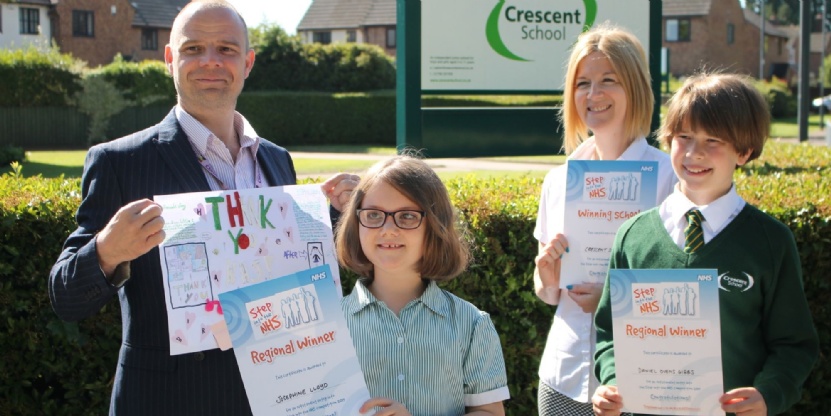 Congratulations to Daniel and Josephine in Year 5 who are the West Midlands' regional winners of the Step Into The NHS Primary School Competition.
The competition encouraged pupils to explore the wide range of careers available in the NHS and was part of a project that Class V completed on the NHS earlier in the school year.
Crescent was pleased to welcome Chris Lee from NHS Health Careers into school on Tuesday 2 July to present Daniel and Josephine with their prizes and certificates in assembly.
Daniel and Josephine created a joint poster with personal stories and drawings to say thank you to the NHS. The effort and hard work they put into their entry impressed the judges.
Congratulations Daniel and Joesphine!