OVO Tour of Britain Cycling Tour Cheered On By Crescent School
16 Sep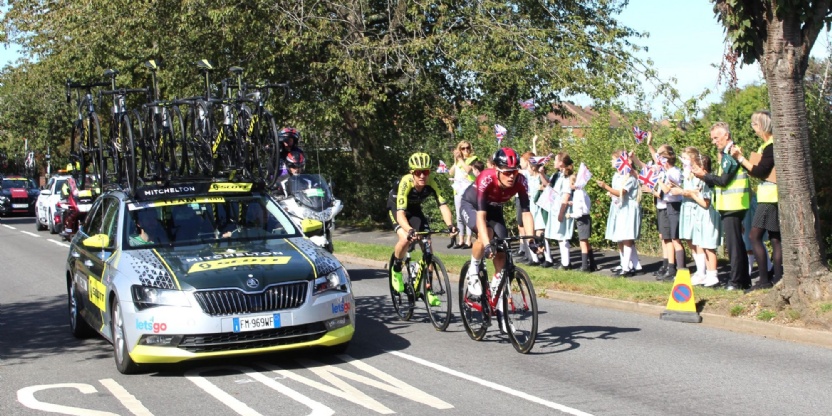 Crescent School's Class 6Y went out to welcome the OVO Energy Tour of Britain cyclists as they raced down Alwyn Road near the school on Friday 13 September, on Stage 7 of the event.
It was super exciting for the children who were lined up along the road, with flags at the ready. Everyone cheered enthusiastically as the leaders and then the peloton flew past followed by their accompanying cars and police out-riders. The cyclists even dropped water bottles and snack bags close to the class that the teachers helped the children collect up afterwards. They are going to make wonderful souvenirs!
Class 6Y are writing up their own report that will be included in the school newsletter, the Courier, next week!