Crescent Are Runners-Up In U10 ISA Football Tournamnet
01 Oct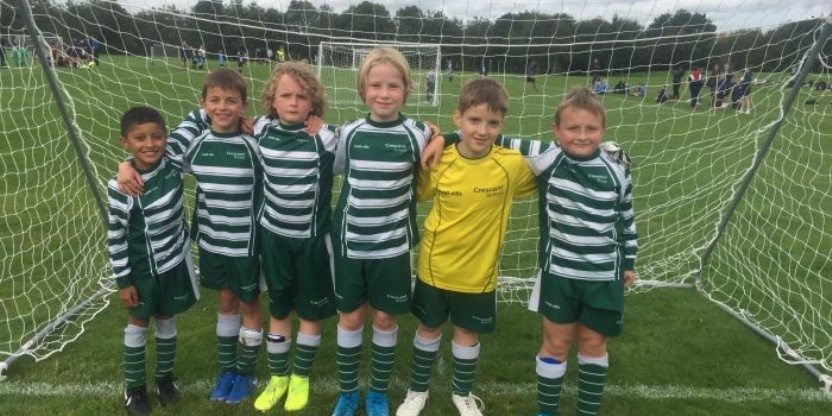 Crescent School was delighted to finish as runners-up in the ISA Midlands U10 Football Tournament.
Having participated in this tournament last year, Crescent knew the tough level they would be facing. However, with the two Georges looking dominant, Isaac excellent in goal, Kai and Sachin giving energy to the team and Joshua looking dangerous up front, Crescent won their first three games.
In the last game, they faced a strong Birchfield team and drew but this saw them top the group and qualify for the three team final!
Against Edenhall in the final, they had the better of the play in the first half but their outstanding goalkeeper kept the scores level. In the second half a couple of high class pieces of play were the difference and Crescent just lost out.
Playing Ruckleigh for second place, the game was end to end. Two early goals gave Crescent control but a late goal by Ruckleigh made it a nervous finish. Crescent held on to finish as runners-up in the ISA Midlands Football.
It was a fantastic achievement - well done boys!