Rugby World Cup Tag Tournament
07 Oct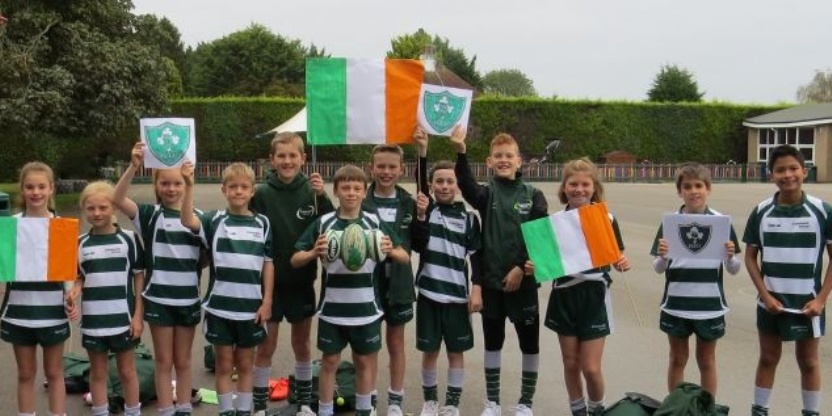 Crescent School's pupils were among 160 schoolchildren from 16 schools across Rugby joined by dignitaries from near and far, including the Ambassador of Argentina, to celebrate the Rugby World Cup during a special Touch Rugby tournament hosted at Andrews Rugby Football Club.
Each school represented a country and Crescent were given Ireland. The children made flags (thanks to Josh G and Sam S for this) and learned the chorus of Ireland's Call. Although unfortunately, they did not get a chance to sing it in the opening ceremony. However, in the break, the New Zealand team performed The Haka and the French started singing, Allez Le Bleus so Crescent took their chance and started singing Ireland's Call. It was quite a spine tingling moment for all.
In the matches, the Crescent children won two matches and drew one in the pool. Their defensive work was superb and they showed great handling and running going forward. In the semi-final, Ireland just lost out to France 3-2 but then won the third/fourth playoff to finish 3rd overall.
Crescent's Head of Sport, Matt Phillips, said, "Crescent really enjoyed taking part in the tournament. Local players from Wasps got involved in the organisation as did MP, Mark Pawsey. So not only did our children have an exciting tournament to play in but they also got to meet two Wasps Rugby players, the Argentinian Ambassador, Mark Pawsey and the Mayor."