U11 Mixed Hockey Team Crowned ISA Midlands Champions
08 Nov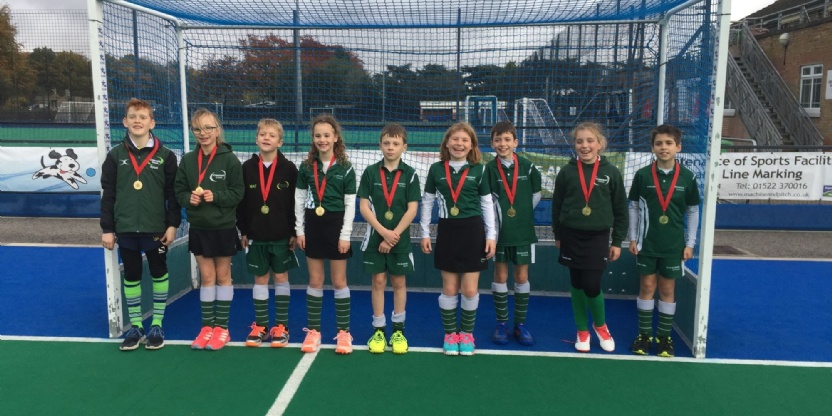 Crescent's U11 Hockey team were crowned the Independent Schools Association (ISA) Midlands Champions this week after an amazing performance in a thrilling competition at the Nottingham Hockey Centre.
The seven-a-side tournament took place on Wednesday 6 November with 10 teams from across the region taking part.
In the first-round group stage Crescent started well and confidently dispatched three teams with good wins against Salterford House School 3-0, Twycross House School 8-0 and Dixie Grammar School 4-0. With excellent passing and accurate shooting skills the team deserved to qualify for the second stage.
In the afternoon they faced a further four matches in a round robin competition against the top five teams from the first round qualifier. Crescent comfortably won all their matches without conceding a single goal to finish the tournament in first place. The beat Stafford Prep School 1-0, Birchfield School 2-0, Old Vicarage School 2-0 and then Dixie Grammar School again 6-0.
Teaching Assistant, Sally Dowling, was delighted commenting, "It was a great day, the team were amazing, they played a super game, kept hold of the ball, passed confidently and were just on fire. We are incredibly proud of them all."
Playing for Crescent were George Bell (Captain), Archie Dowling, Eve Ferguson, Josh Gorbutt (Goal Keeper), Harriett Gray, Sienna Moran (Goal Keeper), Amy Robinson, Mathew Thomas and Noah Windley.