Michael Thrilled To Meet Triple Paralympian Mandip Sehmi
29 Nov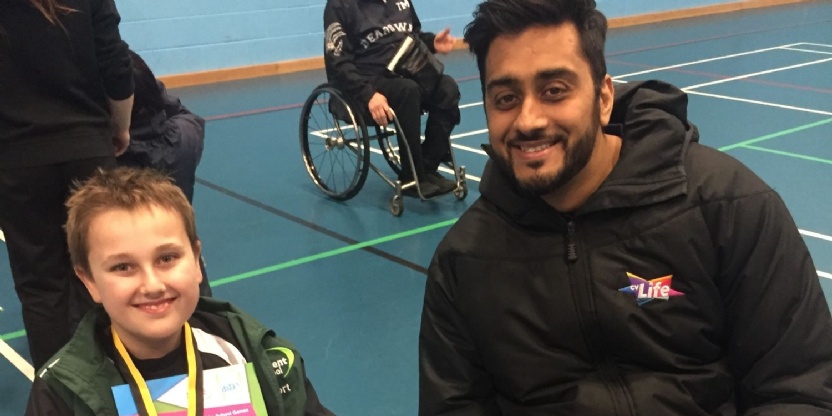 On Wednesday 27 November Crescent School's Year 5 pupil, Michael, took part in Winning on Wheels – a wheelchair sports event organised by Think Active and hosted by Warwickshire College in Henley-in-Arden.
During the day Michael took part in different wheelchair sports and activities including, basketball, racing, rugby and dance, alongside children with disabilities from across Warwickshire from Year 5 through to Year 11.
Michael had an amazing time trying out and playing all the different sports and had the privilege of meeting Great Britain Wheelchair Rugby Triple Paralympian, Mandip Sehmi. Manni (as he likes to be known) showed the youngsters the basics of wheelchair rugby. They were even all allowed to have a go in the special sports wheelchairs, the ones that allow you to slam into each other!
Michael said, "It was really fantastic to meet Manni and to have a go at all of the wheelchair sports. I really enjoyed the day it was a lot of fun."
It was a great opportunity for Michael and our thanks go to Think Active for organising the event.