Reception And Nursery Nativity - Everyone Loves A Baby!
10 Dec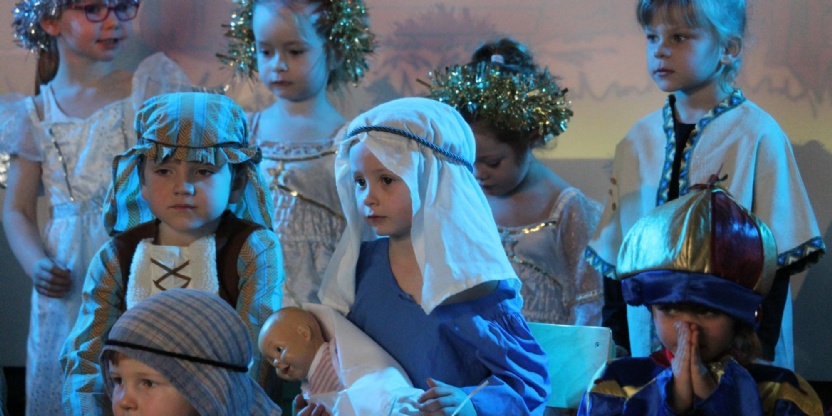 On Monday 9 December, children from Pathfinders Nursery and Crescent's Reception children took to the stage to tell the story of Everyone Loves A Baby.
Except the only problem was, that the lovely children in the Nativity would rather have anything but a baby, maybe... a dog... a donkey... or even a camel instead!
That was until a very special baby was born. The children couldn't believe why all the people would come from near and far to visit this baby. But the amazing thing about this baby, was that he came to bring God's love to everyone.
That called for a party and everyone was invited. The children were allowed to stay up late to celebrate... and they realised that maybe babies weren't so bad after all!
It really was a fantastic performance that all the parents and families very much enjoyed. We clearly have some superstars amongst our littlest children. Well done to everybody!