A Scooperdooper Story For The Bethlehem Star
13 Dec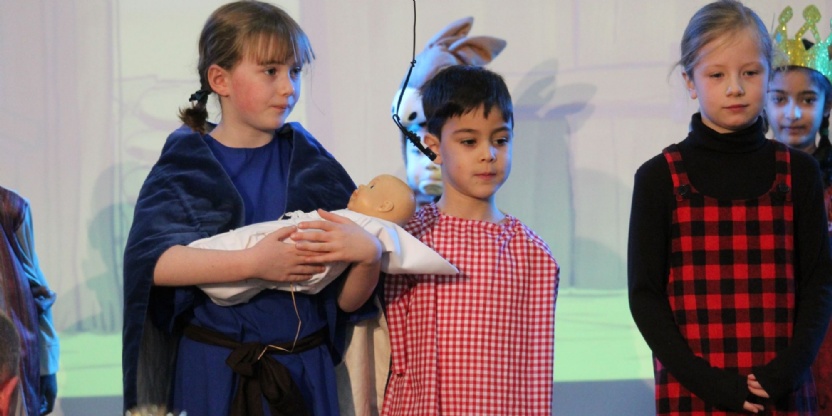 Crescent School's Key Stage 1 Nativity took place on Thursday 12 December and parents and grandparents were delighted with what was a super performance by the children from Years 1 and 2.
Transported back to Bethlehem the nativity begins with The Bethlehem Star newspaper desperate for a scoop! The editor sends her reporters out to find a story worth telling. Something to beat The Desert Sun and The Daily Veil - and not just any old story about a donkey who hurt his hoof or some slippery olive oil thieves.
So off they all go, all around Bethlehem, to see what they can find, to the market-place, the shepherds and eventually the very best inn in town where they get a scooperdooper of a story, the news that a new king, Jesus, has been born.
Full of simple humour, both the audience and children enjoyed, The Bethlehem Star really was a fabulously, funny retelling of the much-loved Christmas story.
A scooper huge well done to all the children and their teachers who have worked so hard to put the wonderful production together.