National Children's Brass Band Blown Away By Henry
17 Jan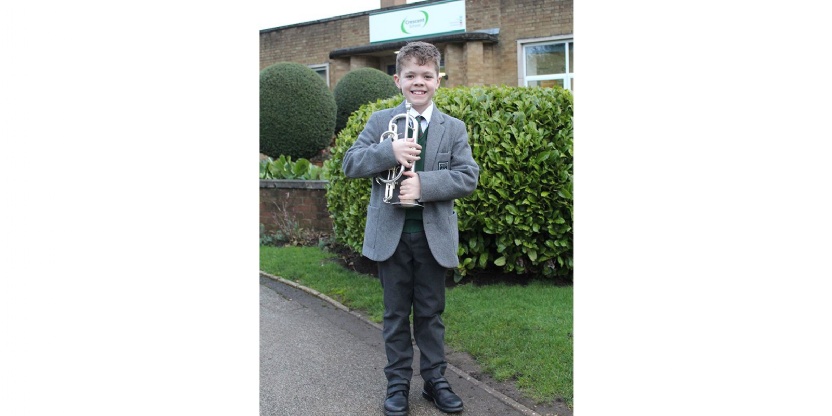 A talented young musician from the Crescent School is celebrating after successfully auditioning for the National Children's Brass Band of Great Britain.
10-year-old Henry Corbin first picked up the cornet when he was just seven-years-old and has been taking lessons at school ever since. Coached and encouraged by his music teacher, Di Fisher, Henry has made such progression in the intervening three years that he has already achieved Grade 5. Henry auditioned for the prestigious National Children's Brass Band of Great Britain last October and just before Christmas received the wonderful news that he had been selected.
Henry is a talented player, a stalwart of the school orchestra and brass group and always enjoys taking part in the school's regular concerts and musical co-curricular activities. He practises regularly and outside of school also plays for the local Bilton Silver Training Band. In recent years Henry has been called on to play the Last Post at a number of local Remembrance Services.
Crescent School's Director of Music, Julie Barnes, said "This is a huge achievement for Henry and we are delighted and very proud of him. Only the very talented are selected to play in the National Children's Brass Band and it is a wonderful opportunity for him."
As part of the National Children's Brass Band, Henry will attend an intensive residential course at Repton School in the summer holidays where he will get to play with the very best brass players in the country.