Year 1 'Do Like To Be Beside The Seaside'
30 Jan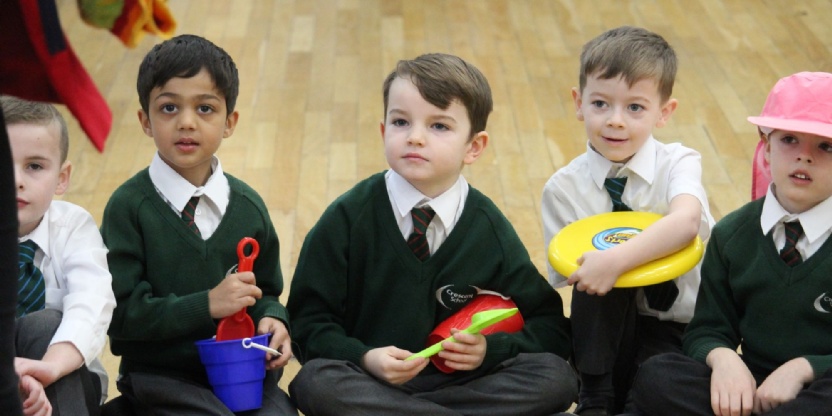 A damp January morning might not be everyone's choice of day to take a trip to the seaside, but on Thursday 30 January Crescent's Year 1 did just that, sauntering through holidays past and present, with a little help from the Freshwater Theatre Company.
The class has been studying seaside holidays using the topic to develop their knowledge of the past and to appreciate the differences in the present. Freshwater Theatre returned to the school to help bring their seaside studies to life. They ran a drama workshop giving the children a memorable and engaging trip through seaside holidays from 1910 through to the modern day. The children explored how holidays and pastimes have changed over the past century in a lively session packed full of holiday fun.
The workshop looked at the differences in transport, clothing, entertainment, food eaten, sun protection, how memories were recorded and changes in attitudes.
Class I teacher, Mrs Lisa Emery, said, "The children really enjoyed the workshops, they had a lot of fun while learning lots about seaside holidays. They developed their historical skills, their knowledge of the changes that have happened during the last century and they were all able to share lots of new information they had learned from the session."
Well done Year 1, you clearly all do like to be beside the seaside!