Florence Nightingale Calls On Year 2
30 Jan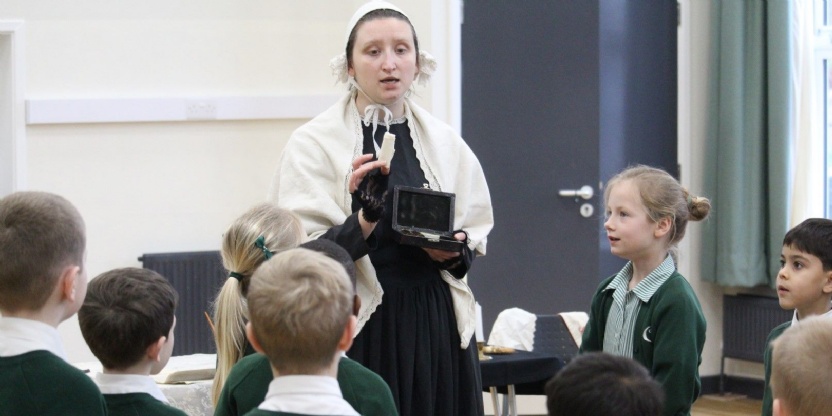 Year 2 took on the roles of nurses and soldiers when they met with the founder of modern nursing, Florence Nightingale during a special drama workshop with The Freshwater Theatre Company.
The class will be studying Florence in their History lessons and workshop was the perfect introduction to their new topic.
Florence visited the school to tell the children all about her life. Starting with her childhood, her governess and her lessons and then onto her travels and her motivation to become a nurse. The children used drama activities such as role play and tableaux to explore her life and times.
Year 2 became nurses and prepared and travelled to the old Barrack Hospital in Scutari, her base during the Crimean War. They then re-enacted life in hospital, improving the conditions by taking on tasks such as cleaning and caring for the soldiers and even emptying the chamber pots!
Mrs Ellie Monteith commented, "It was an excellent introduction to our history topic. The children were all engaged and interested. They were impressed with Florence Nightingale and enjoyed the practical hands-on experience. They discovered lots about her life and her nursing legacy."