Crescent Hosts Its First Virtual Concert
01 Jun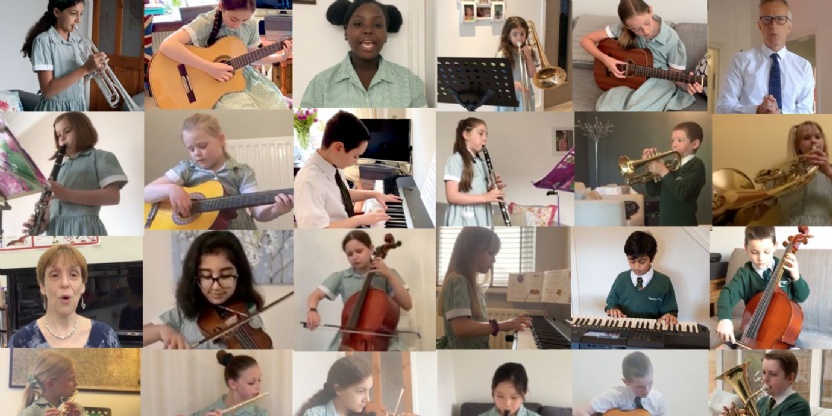 Over the half term Crescent hosted its first ever virtual concert and we hope you agree that it was inspiring and amazing.
Concerts are a regular feature of the school term and always include many wonderful performances by our young musicians. So, although the country may be in lockdown, Director of Music, Julie Barnes, was determined that Crescent's music lovers weren't going to miss out.
Thanks to her dedication and with a bit of help from technology, the Crescent School was delighted to present 22 talented young musicians in a 'Socially Distanced Virtual Concert'.
Each of the children pre-recorded their concert performances at home and sent the video through to Mrs Barnes. The individual clips were put together into a programme of pieces. They included musicians from Year 2 through to Year 6 and a mix of traditional and contemporary pieces.
Commented Mrs Barnes "The lockdown was certainly not going to stop us having our concert. They are always such a highlight of the term. The children were all incredible, they really pulled out all the stops and put together in the one video, well you could close your eyes and easily imagine we were performing in the school hall."
Introduced by Mrs Barnes, the concert includes instantly recognisable favourites such as The Pink Panther, Chitty Chitty Bang Bang, Fly Me To The Moon, Dr Who and Twinkle Twinkle Little Star.
A huge well done to all the participants.