Crescent Takes The Cricket CSW School Games Particpation Award
03 Jun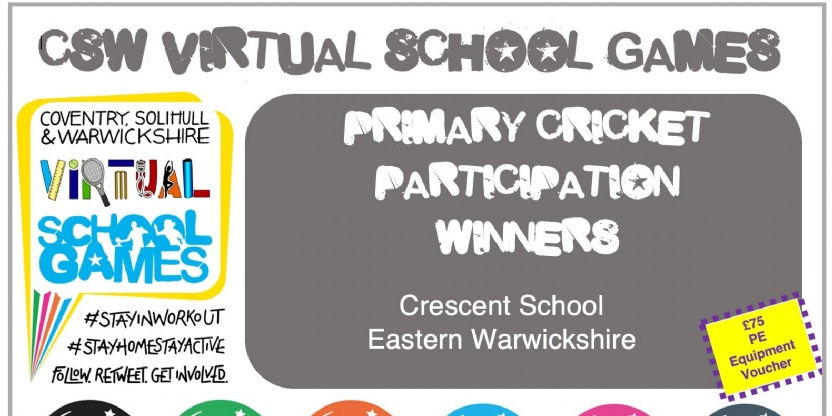 Crescent School's pupils have been enthusiastically taking part in the CSW School Games Virtual Challenge. Their super-human efforts have helped the school win the Primary School Participation Award for two weeks running.
Organised by Think Active, the Coventry, Solihull and Warwickshire School Games Virtual Challenge is an exciting programme of sporting competition running throughout the summer term.
Week 1 focused on Athletics and included two challenges, the Standing Long Jump and a 10 x 5m Shuttle Run. 2924 children took part from 224 schools and we were thrilled to hear that across the week, Crescent School had the most participants in the primary school section.
Week 2 was Cricket skills and pupils had to complete two skill challenges; the Wall Catch tested their fielding skills whilst the Bat Blast was all about super accurate batting. 2180 participants took part this time from 195 schools and again the Crescent School was the primary school participation winner.
It is a wonderful reflection of the children's commitment to their sport and we are very proud of them all.