Christmas Art Day
27 Nov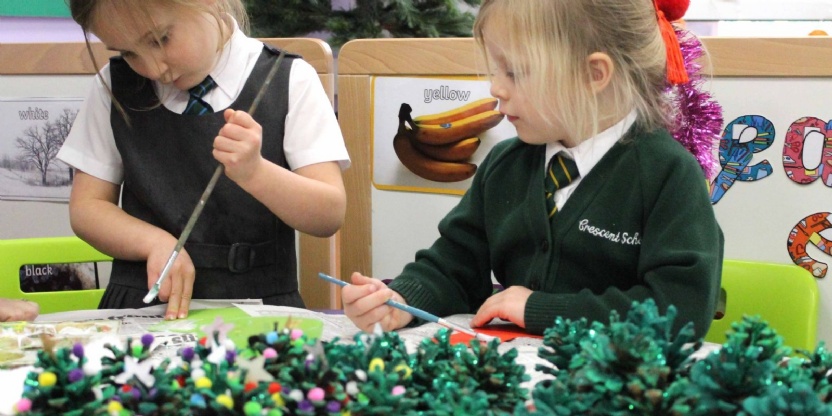 Christmas Art Day is such a special day here at Crescent School; full of anticipation, paint, tissue paper, pom-poms, stars, stickers, glue and this year (much to the cleaning team's delight) no glitter.
The children have really enjoyed themselves, producing lots of cracking, creative, Christmas artwork all while listening to a host of festive tunes. The theme for their work this year has been Christmas around the world and we have all enjoyed learning how Christmas is celebrated in different countries. Today has been so much fun.
The amazing artwork will now go on to the noticeboards for us all to enjoy. Here are just a few photos from some of the classrooms today.
Our termly Open Corridors will be a virtual event once again and we are looking forward to sharing it with you at the end of next week.
A huge well done to all for their enthusiasm today.