Popular FoC Committee Chair And Secretary Stand Down
17 Dec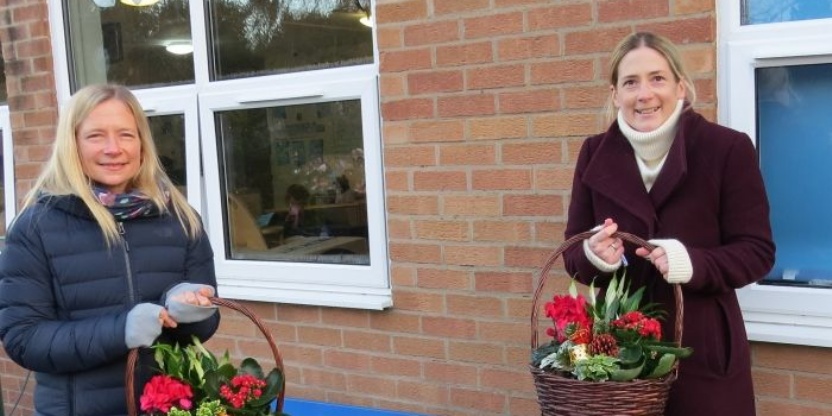 Huge thanks to outgoing Chair of the FoC Zara Corbin and to FoC Secretary Amy Sarkies for all the work they and their band of merry FoC helpers have done to support the school.
After five years, Zara is standing down from the helm of the Friends of Crescent. Her service to the committee has been enthusiastic, committed and dedicated, and together with her fellow FoC members she has, over that time, helped to raise thousands of pounds, for both local charities but also for providing extras for the children in school.
Amy has also been in post for five years enthusiastically supporting the PTA, working tirelessly alongside Zara and the committee to support the school. Always smiling and effortlessly organised, and patiently calm and kind with the children.
Zara and Amy have provided many wonderful memories for the children over the years, from our very own Guide Dog puppy, Cressie, to the never to be forgotten Crescent's Got Talent shows.
In school this week we were delighted to present Zara and Amy with flowers. Thank you, ladies, for all your hard work, we shall miss your friendship, support and resilient good humour.