Crescent Community Creates Christmas Gift Bags For Hope4
16 Dec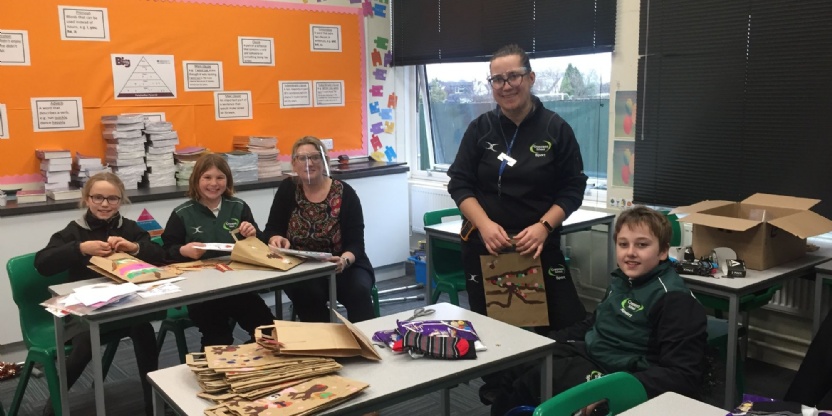 On Thursday, a team of Year 6 elves helped pack 60 Christmas gift bags for all those supported by Hope4, it was a generous act of kindness from all of us here at Crescent School.
Every child in the school contributed in some way. The children from Pre-Prep designed and printed the giftbags, Year 3 wrote the labels with a Christmas message and the Upper School designed and made Christmas cards and then filled them with kind and thoughtful words.
Orchestrated by Mrs Stapleton, assisted by Miss V, the gift bags were packed with a chocolate selection pack, a funky pair of socks together with the Christmas cards the children had made. They will be now be stored until we can deliver them to Hope4 next week.
Then on Wednesday 16 December, Year 6 pupil, Josh, met Adi Robinson who is the Manager of Hope4. Josh handed over the gift bags that all the children had made in school. Hope4 were very grateful and told Josh that their clients would be so thrilled that someone was thinking about them at Christmas time.
It was a great example of the children fulfilling our School Promise.
Look out for an update in the new year when we announce the final total raised for Hope4 and the Foodbank this term.
Many thanks to our community for your continued support, your generosity makes such a difference to those less fortunate than ourselves this Christmas time.