Crescent Comes Second in School Games Football Challenge
11 Jan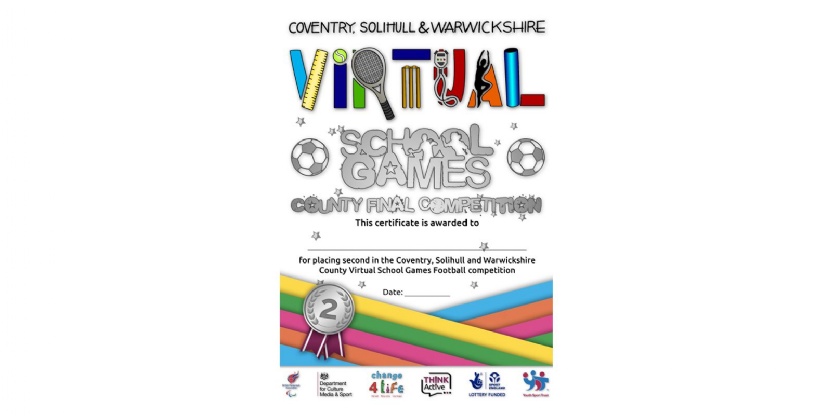 Over the course of the Michaelmas term, Crescent's pupils took part in a number of virtual sports competitions organised by the Warwickshire Think Active team. They included football, athletics and agility challenges as part of the Coventry, Solihull and Warwickshire (CSW) School Games.
Crescent's Year 6 pupils won the Rugby and District football competition and were entered into the next round to represent Rugby in the final of the CSW School Games. In the competition they had to carry out a number of different challenges including a dribbling relay, a number of passes in a minute, target shooting and even an exhilarating hot feet timed task. Crescent's students put on a fantastic performance and in the final placed 2nd overall in the County, a really super achievement.
Crescent's younger pupils did nearly as well placing third in the district Year 3/4 Pentathlon Challenge. Their event included shuttle runs, standing long jumps, vertical jumps, speed bounces and a chest push. A very well done to them too.
It was great to see them all representing their school and participating so enthusiastically in these virtual sports competitions.