Classes 1S and 2W - Author Michelle Robinson Shares Her Funny Tales
11 Mar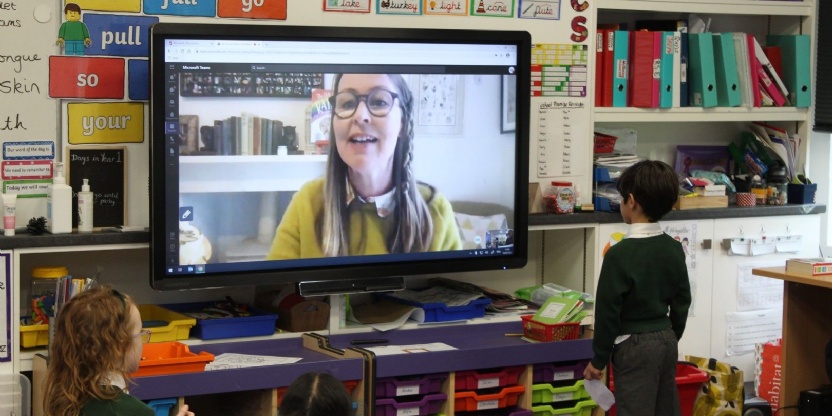 Pupils in Year 1 and Year 2 welcomed a very special guest on Wednesday when they enjoyed a virtual visit from children's author Michelle Robinson.
Michelle is a prolific writer having written over 40 books including her brilliant books The Day The Banana Went Bad and She Rex, which she read aloud and performed to the children during her visit.
Michelle explained to the children what it is like to be an author and how you just have to practise. She told them that she really loves being a children's author which is a good thing really because it is what she is good at, and how she believes that books can take you anywhere. She also answered their many questions, including "Where do you get your ideas from?", "How hard is it to think of ideas?", "How long does it take to write a book?" and "Where is your most favourite place to read?"
Michelle entertained and inspired everyone in what was a very lively session and the children are all now eager to put her words of wisdom into practise writing their very own funny tales.