Fascinating Virtual Zoo Visit For Year 2
12 Mar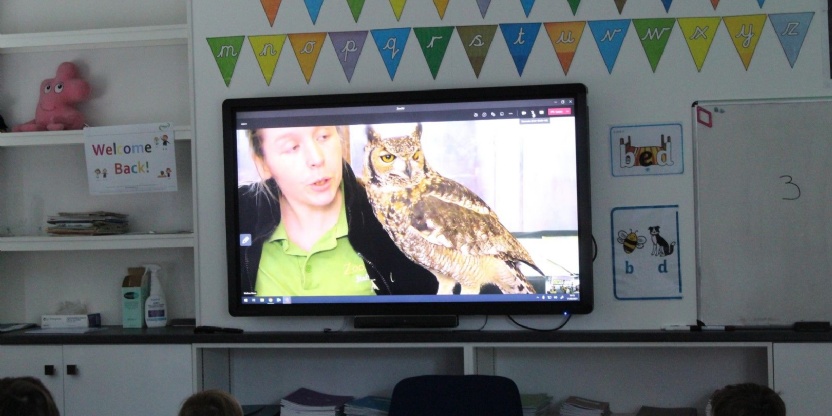 Pupils in Year 2 at Crescent School had a fantastic virtual zoo visit on Thursday afternoon when they got to meet some furry – and not so furry – friends.
Educational organisation Zoo2U joined pupils in their very own classroom to introduce them to a range of animals, insects and birds. The children learnt about where the different animals live, what they eat, how they are adapted to their habitats and got to ask lots of questions about owls, parrots, stick insects, kookaburras, snakes, a bearded dragon and even a very cute baby meerkat.
Head of Pre-Prep, Alan Webb, said, "We had a wonderful time learning all about the animals. We are always eager for the children to participate in a wide range of fun learning experiences and as we currently can't go out to visit a zoo, having a virtual visit was the next best thing."
It was a fascinating session for everyone, and the children were really engaged. They enjoyed meeting the animals and watching the amusing antics of the meerkats who were keeping a beady eye on all the fun.