St David's House Win Inter-House Geography Competition
29 Apr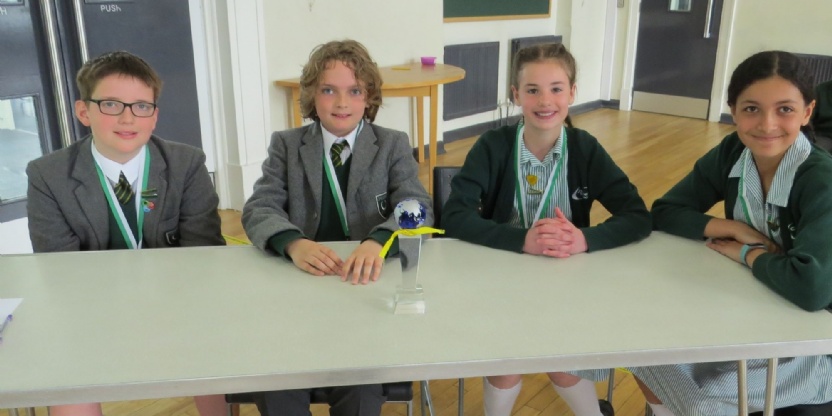 Tuesday 27 April saw the final of this year's Inter-House Geography competition, and it was a close fought and thrilling affair.
The children in Year 6 have been working hard in Geography lessons learning the major cities, rivers, mountain, seas, oceans and channels of the UK and Europe. At the end of the topic the children took part in a class quiz to decide who would represent their Houses in the final. Representing Red House was Ayla, Asha, Josh and Caitlyn, representing Yellow House was Amy, George, Alyssa and Isaac and representing Blue House were Isla, Amelia, Michael and George.
The Geography competition was a very exciting event, with the lead changing hands a number of times as the rounds developed. In the end, St David's came out as clear winners and received the congratulations of the rest of the class as well as the Year 5 children who came to watch and offer their support.
Joe Thackway, Headmaster, said, "Despite the lockdown and the home learning, the 2021 class of Year 6s have achieved just the same levels of expertise as those in the past, and it was great to see a really closely fought final. Many of the children had been doing lots of extra revision and practise and it really showed on the day. I did say to them all that there are not many 10 or 11-year-old children who could tell the river Tay from the river Tamar or the Caucasus from the Carpathians. It was a great example of learning made fun."
A huge well done to all the children who took part!