Foundation Junior Cross Country Challenge
13 May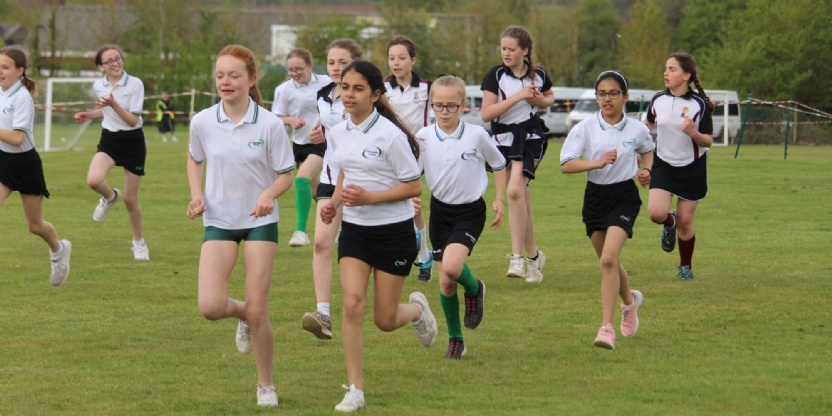 Staff and pupils were excited to travel to our first away fixture in over a year when Crescent's Year 5 and Year 6 boys and girls raced against Crackley's Junior 5 and 6 pupils in our first ever Inter-Foundation cross-country race.
The Year 5 girls' race was the first to get going with Evie taking the lead and controlling the race from the outset, she set a great pace which she was able to sustain, and it all came down to the final sprint between her and Crackley's leading pupil, unfortunately in this instance Evie couldn't hold her off but finished gallantly in 2nd place. Crescent girls came in thick and fast with six finishing in the top 10 places to secure the team win for Crescent; Eva 5th, Katherine 6th, Stephanie 7th, Charlotte 8th and Liana 9th.
The Year 5 boys were next to go, strong competition between Crackley boys saw a fast pace set but Crescent boys did not let this fluster them and stop them from running their race, solid performances from all boys saw Kai in 6th and Ro in 10th with all pupils working hard and pushing themselves through their comfort barrier to produce their best performance.
Year 6 girls showed fantastic grit, determination, and maturity, again knowing their bodies and their pace and not being put off by some speedy starters from Crackley. Fantastic running from Amy saw her come home in 2nd place, Hattie 4th, Emme 5th, Asha 6th, Sahana 7th and Amelia 10th securing the Crescent team win.
The final race was Year 6 boys which again did not disappoint with all students giving their all and showing fabulous work ethic and team spirit, knowing that every score counted. Athletics captain Josh was the first Crescent pupil home in 2nd place with George R in 6th, Isaac 12th, Hany 13th, Ollie 18th and Jay 19th.
It was a fantastic performance by all of Crescent's pupils and their efforts made us all proud not only whilst running but also in the energy and compassion they showed in their support of one another cheering and encouraging each other along.